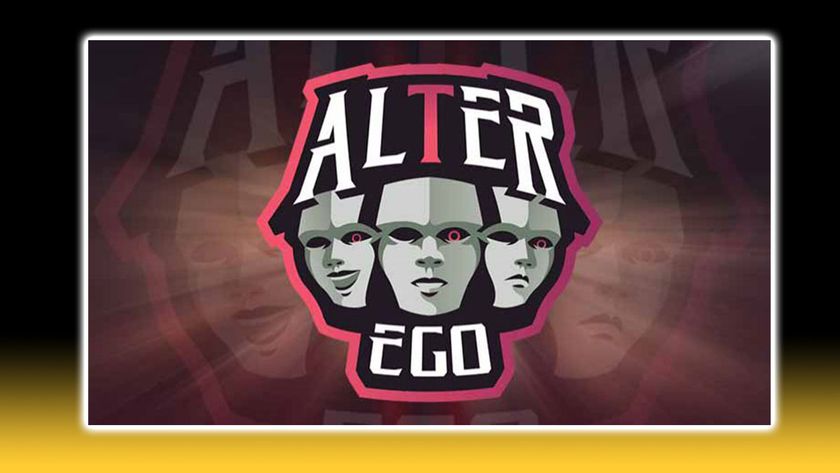 Alter Ego confirms COVID-19 infection
Due to that, they will be playing their week 5 match from their gaming house
Alter Ego Esports has confirmed that one of their players has contracted COVID-19 and the team will not be able to play in the upcoming week five match of the MPL season 7 stage location. Instead, they will be playing the game online from a gaming house.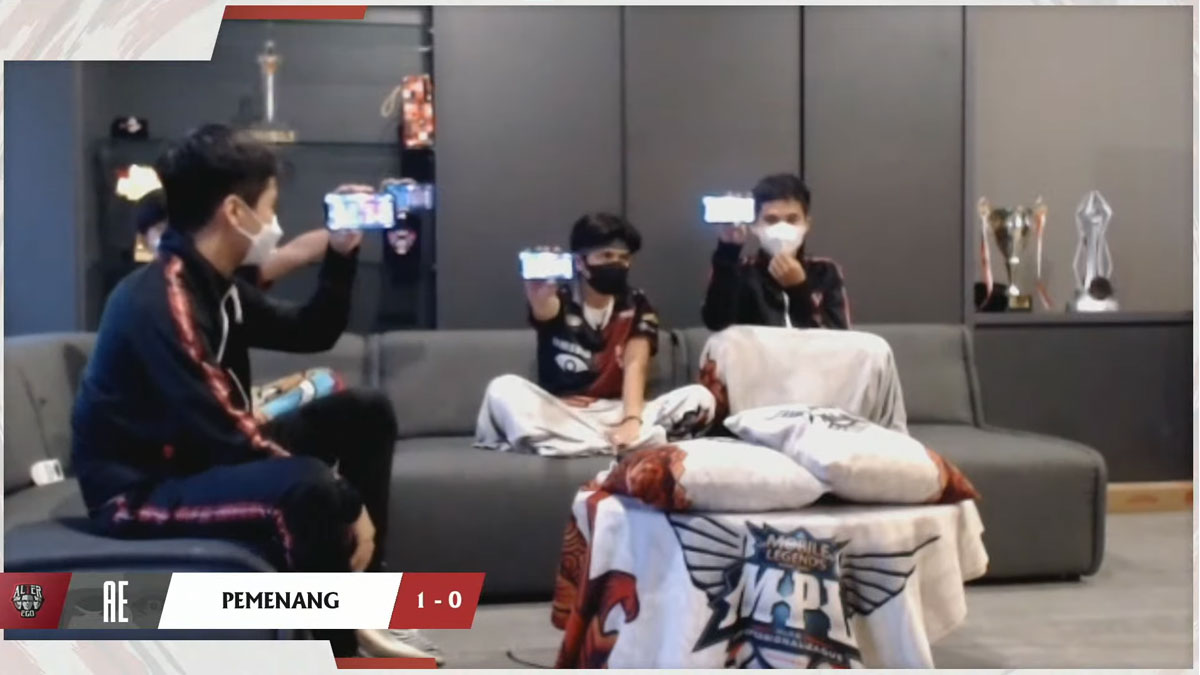 For the uninitiated, a gaming house is a co-op housing for gamers, usually esports players that live in the same residence. It first started by StarCraft players in Korea.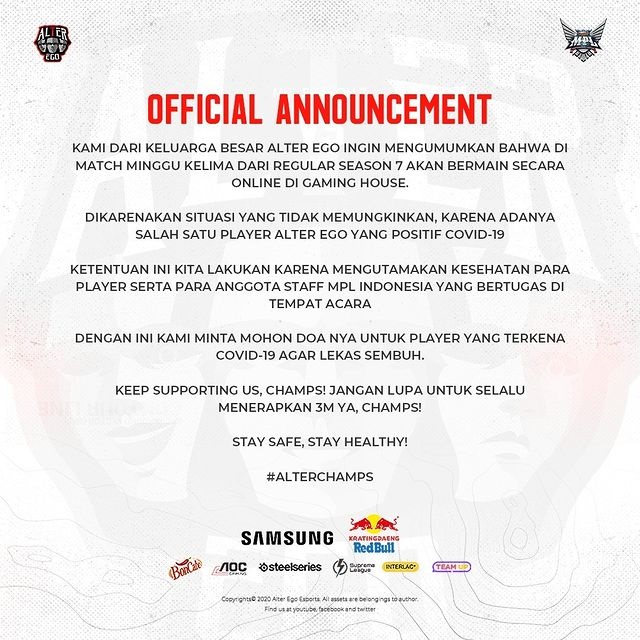 "For MPL Season 7 Week 5, team Alter Ego will be playing online at their Gaming House because on of their players has been confirmed positive with COVID-19"- Alter Ego
The suspected player that was down with COVID was Rafly Alvareza Sudrajat (also known as Pai) as he was not seen with his other teammates who were playing in the gaming house.
These days, with the pandemic running rampant, isolating the team via gaming houses is a good strategy on not spreading the infection to others. On the other hand, playing from a gaming house seems to be a winning meta for the team, after Alter Ego won over Geek Fam 2-0 in the match for MPL season 7 on 26 March 2021.