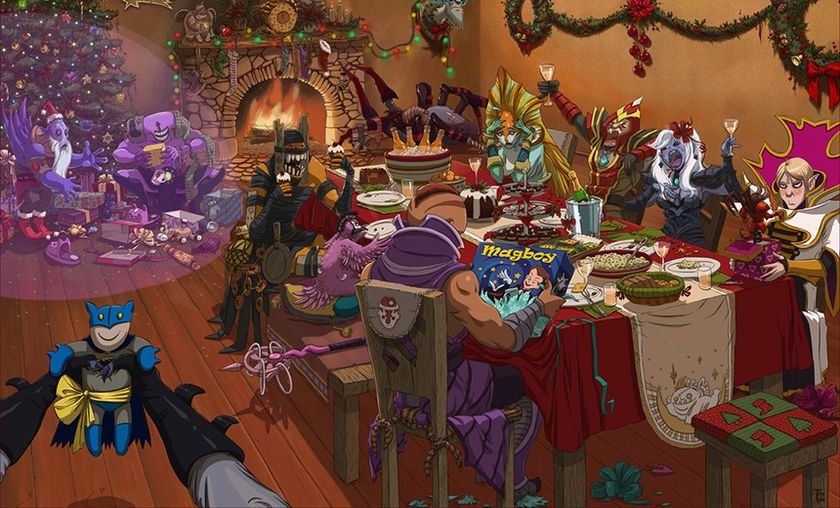 Happy holidays from GosuGamers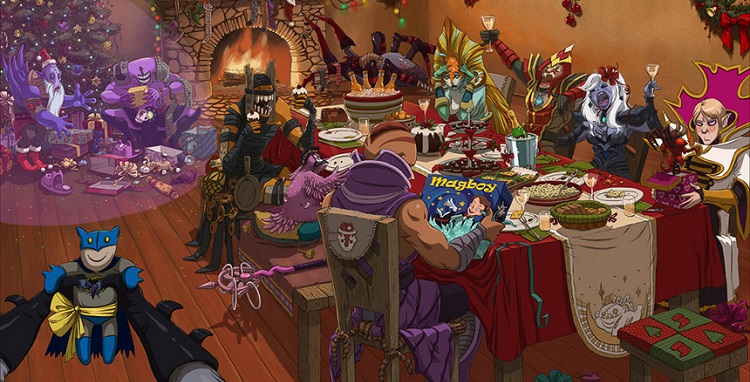 Banner by: Tiny Tyke
Greetings, GosuGamers community!
Christmas is coming and these are the days that we lay back, get together with our loved ones and devour holiday cookies and the delicious meals your grandma cooked – because, let's face it, nobody does it better than her – and open our presents, tearing through the wrap with that Christmas titillation.
One week from now, we'll also be saying goodbye to 2014 and my god, what a year it's been for eSports. Our dear industry is growing with temps nobody could ever predict. Records were broken and stadiums were filled as we got together to watch and cheer for our favorite players and teams.
In July, the largest eSports event to date was held as The International 4 – with the support of the devoted and loyal Dota 2 community – grew to the monstrous $11M prize pool, showing just how far an idea can be driven if there are people behind it that truly love and believe in their scene.
Three months later, the other MOBA giant League of Legends, sold out the Sangam Stadium, a FIFA World Cup venue, another proof just how far we've come. eSports was on newspapers, TV and other mainstream media, proclaiming its grandeur in a booming voice.
2014 was amazing for us as well. GosuGamers continued to improve both in terms of design and features and eighteen months later, it's almost nothing like the site that launched in May 2013. During the days of The International 2014, we hit another monthly peak as almost 1,800,000 esports fans visited the site but with your help we even then kept on crushing our own records: a stable readership of more than two million readers a months supercharges our ambitions to build the future together with you ... when we're back from a short vacation and 2015 kicked!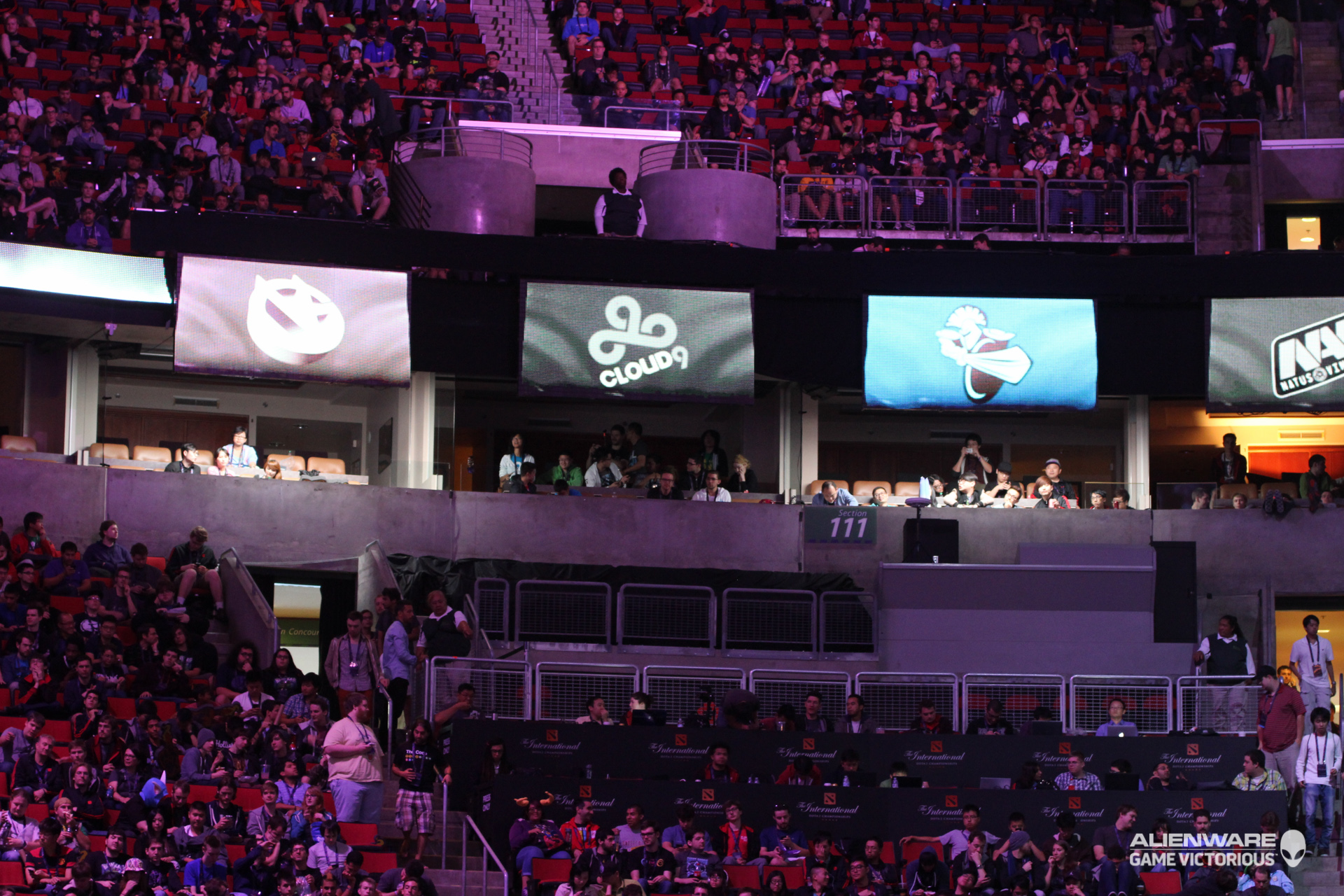 Most important of all, we welcomed three new games to the GosuGamers family. In February, the Hearthstone section was officially launched, our first attempt at card games coverage. While the game was developed by a studio we feel very fondly of, it was nothing like anything we've ever done.
We were pleasantly surprised to see the reception. Between the launch in February and November, the section had grown with more than 500%. As Hearthstone players wrote their stories, we traveled with them to Germany, Sweden, China and Romania to provide high-quality offline coverage. The Hearthstone player rankings, on the other hand, became a universally recognized entity, as players could track their performance and see just where they stand compared to their peers.
In July, we welcomed Counter-Strike to the family in what turned out to be another sound decision. Though we were scared of another faulty launch as well as the already well-established coverage scene of CS:GO, the crew led by Vladimir "Angel" Kojadinovic made miracles. The GosuGamers match ticker is now accessible not only through reddit but from in-game as well. In half a year, CS:GO became the second largest section on the site!
Lastly, there's Heroes of the Storm – our newest member that's looking forward to a 2015 growth.
We also brought a bounty of new features to the site. The rankings were tweaked to be more accurate; item betting was introduced; and just a week ago, we enabled item trading on our platform. And we're just getting started.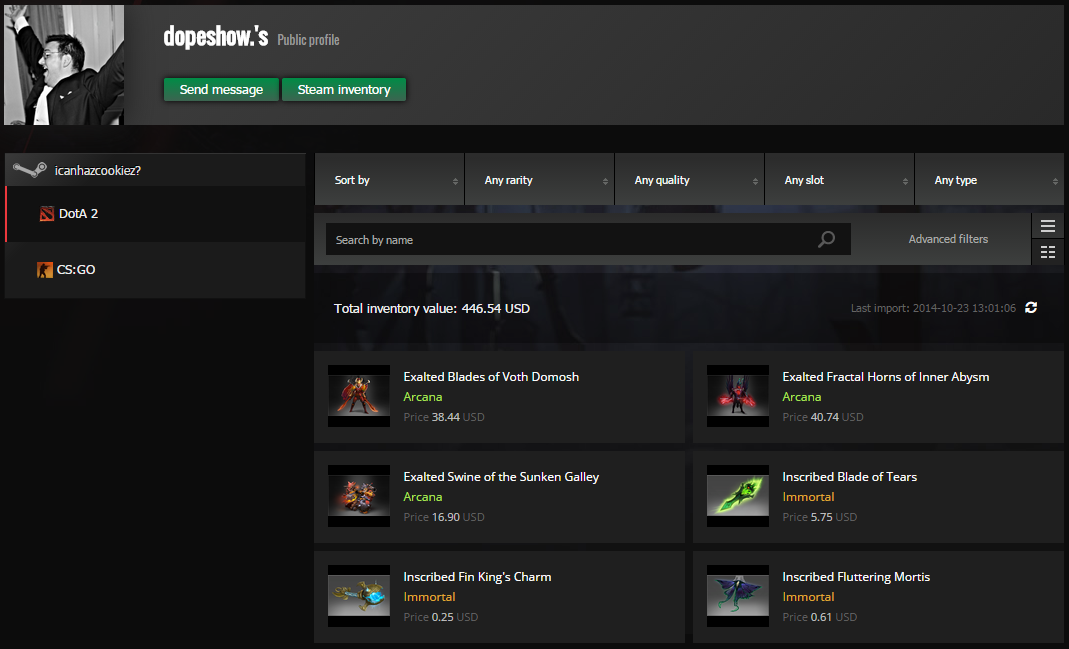 Oh, let's not forget we have item pages and steam inventories enabled as well
At the end of this post, I want to extend my thanks to everyone involved in the GosuGamers project and making it a reality day after day. First, I should start with my editors, who published 3,200 pieces throughout the year, giving you almost nine pieces of content every single day.
Massive curtsey also goes to the coverage crew, who outdid themselves in 2014. With more than 820 tournaments covered and close to 10,000 VODs added throughout 2014, they've grown the coverage department more than twice compared to 2013! We had 10,400 matches covered and you placed almost 810,000 bets.
Lastly, of course, the biggest tip of the hat goes to you, our community, the eSports enthusiasts that read us daily, visit us for updates on their favorite games or drop by to bet rares, keys or some tangoes. Thanks to those of you who stuck with us all those years and those who are new to the site, attracted by the new sections or features. Thank you for being patient as we worked to improve the GosuGamers experience and for calling us out on our bullshit when we screwed things up.
May you have the merriest of Christmas holidays and the drunkest New Year's celebration! We'll welcome you back in 2015.
 
Radoslav "Nydra" Kolev
- Editor-in-Chief