CONTEST: Place GosuBets on GEST September to win hardware and Dota 2 keys


We're proud to announce another chance for you to win kick-ass hardware and Dota 2 beta keys, as GEST September kicks off this weekend, September 15-16!
We announce yet another edition of the popular GEST GosuBet Championship, and this month we have another three GIGABYTE motherboards as well as 15 Dota 2 keys up for grabs!
The top three who has most bet wins (amount of bets won) will get awarded for their scene insights.
Place your DotA GosuBet currency, namely tangos, on the group stage and playoff matches at the GIGABYTE E-Sport Tournament International DotA 2012 September edition and join the competition!
So head over to
our GosuBet page
and start betting!
Contest prizes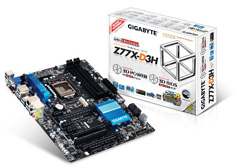 1. GIGABYTE GA-Z77X-D3H
Product page
+ 5 Dota 2 keys
A full fledged premium ATX motherboard with 6 USB 3.0 and 3 PCI-E slots with a 2-way CrossfireX and SLI support. Sports 4 6Gb/s SATA slots with RAID support and 7.1 channel sound on the back panel.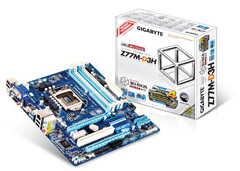 2. GIGABYTE GA-Z77M-D3H
Product page
+ 5 Dota 2 keys
A serious micro-ATX motherboard with 4 USB 3.0 and 2 SATA 6Gb/s slots. Sports RAID support, including RAID 0, 1, 5, 10 and CrossfireX support for multiple card setups for some serious gaming.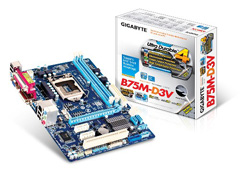 3. GIGABYTE GA-B75M-D3V
Product page
+ 5 Dota 2 keys
A micro-ATX motherboard outfitted with a PCI-E slot, USB 3.0 and 6Gb/s SATA. Ideal for small gaming stations and powerful media centers.
Contest rules and regulations
The competitor with the most amount of bets won will take home the first prize. This is a not a tournament where the winner that has the
most
tangos, but the most
number of matches
correctly predicted.
In the event of a tie in when it comes to the number of correct matches bet, we will look at the amount of branches won. Should it still be a tie GosuGamers will randomly choose the winners out of the tied contest participants.