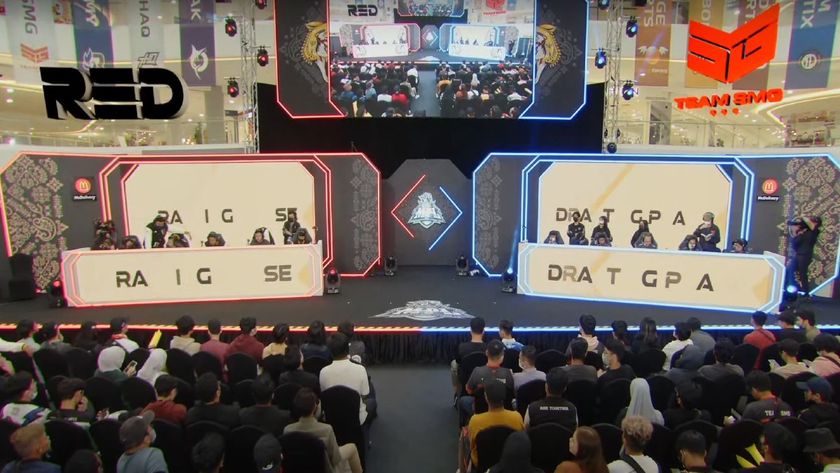 MPL MY Season 10: Two teams have fallen on the first day of playoffs
With the Mobile Legends Professional League Malaysia Season 10 kicking off its Playoff Stage this morning, two teams were unfortunately eliminated on Day 1.
Today we saw the MPL MY Season 10 begin its Playoff Stage, with eight teams fighting to have a chance to become champions of their region – and claim one of two spots available for Malaysia at the M4 World Championships. Today would see two elimination series, and an additional upper bracket series too. Team Lunatix and RSG MY were first up in the lower bracket, followed by Team SMG and RED Esports – with TODAK and HomeBois being the highly anticipated upper bracket series for today.
A quick win and an intense turn around
It did not take long for us to find our first elimination at the MPL MY Season 10 Playoffs, with less than half an hour in total taken for the victor to be decided. RSG gave Lunatix no chance to really make a showing in the series, winning both games in under 15-minutes and leaving their opponents as the first eliminated team from the playoffs. For Lunatix, the team still have some positives to take from Season 10, as they will have a spot in Season 11, having at least managed to make it through to the playoffs.
The next series would be a massive one, as Team SMG were looking to make up for a poor Regular Season and surviving the first day of eliminations would be a big step in the right direction. However, RED had a lot to prove too, and that was clear right off the bat, with the revamped Gusion being a favourite pick of theirs in their series. Both teams showed some magnificent MLBB prowess, and took things to a decisive game three, where it came down to the wire, with neither team wanting to give up – but in the end, RED managed to scrape out the victory, having defended their crystal valiantly when everything seemed to be going against them.
With that, the first two eliminations for MPL MY Season 10's Playoffs have been confirmed, as Team SMG and Team Lunatix will wave goodbye to their championship hopes and dreams. For RED and RSG MY, they are far from safe, as they now have to continue a scary lower bracket run, which could end at any moment. The lower bracket will be back on October 14 with more elimination action – but for now we look to the upper bracket to see who will be the first team through into the upper bracket finals.