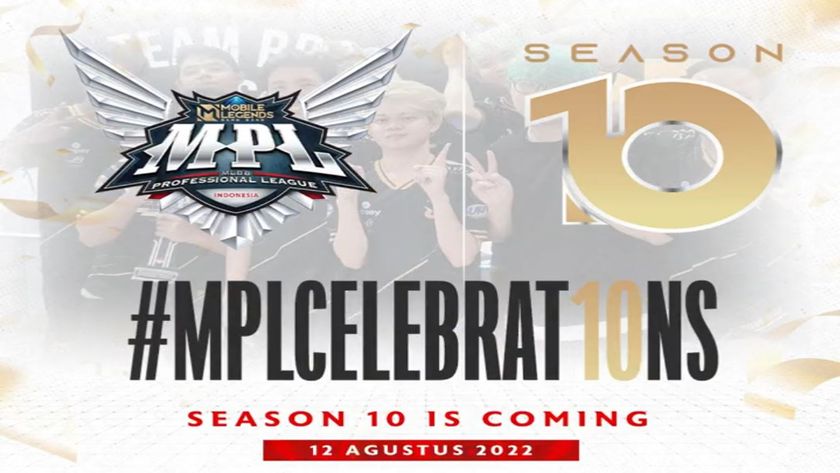 MPL Indonesia is set for an epic Season 10
Mobile Legends Professional League in Indonesia is about to kick off its tenth season of action with the dates now being confirmed.
We have had a short break since MPL ID Season 9, and in between that time, we have also witnessed new champions crowned at the Mobile Legends Southeast Asia Cup. For ID in Season 9, it was RRQ Hoshi who proved the dominant force, securing a magnificent win for themselves. However, unfortunately for Kings of Kings, they would have to face the Kingslayers of RSG PH in the MSC 2022 grand finals – and thus they would fall short. However, now we have confirmation of Season 10 of MPL ID, which could see RRQ Hoshi make their way back to the top and possibly attempt to take the M4 World Championships.
Starting on August 12, 2022, MPL ID Season 10 will kick off with what is set to be the most absolutely intense season of Mobile Legends: Bang Bang action to date for the region. At the time of writing, we only know of the full rosters for three of the eight teams – meaning that there could be a lot of changes in the wings. Right now, we have heard from sources of a few big changes coming to Onic Esports, as well as the fact that Geek Fam ID are going to be having some major shake ups too, all which adds to the epic action coming soon from MPL ID Season 10.
MPL ID Season 10 is set to last for eight weeks of action for the Regular Season, with our Fridays, Saturdays, and Sundays filled with MLBB games from the region. For the first two weeks, the schedule is as follows:
Week 1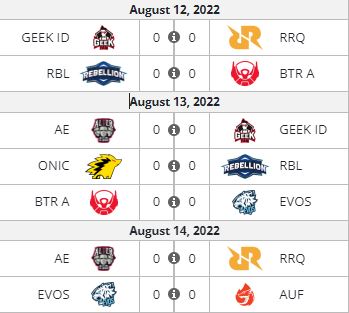 Week 2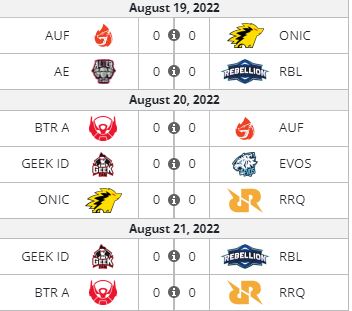 After the culmination of the Regular Season, we will head into the playoff stage, which seems to come to an end towards the end of October, with the grand finals set for the 23rd currently. We are really excited to see what occurs in MPL ID Season 10, with all the big team changes and the addition of PH players into some team's rosters. The winning teams from MPL ID Season 10 also have a chance of making it into the M4 World Championships, which could be announced anytime through the rest of the year.