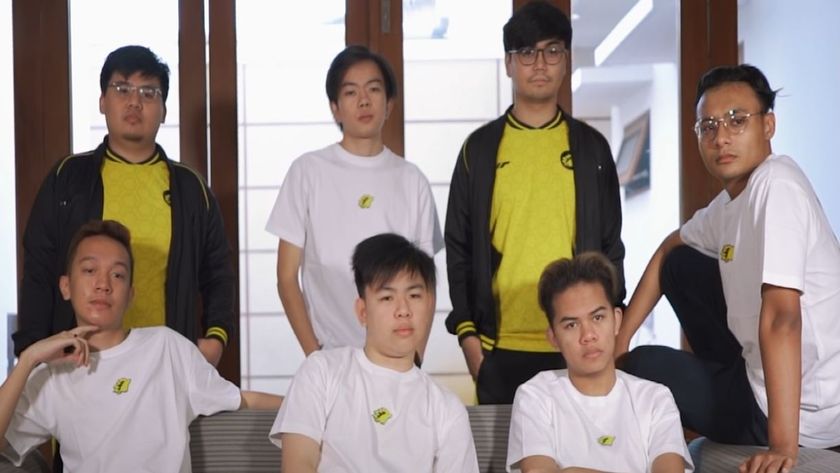 Onic blaze through Week 2 at MPL ID
After a stunning weekend of action, the Mobile Legends Professional League Indonesia Season 8 has seen its second week come to an end.
headline image courtesy of Onic Esports
Week 1 at MPL ID S8 gave us a few teams to look out for, as they breezed through certain opponents – but Week 2 has already shifted much of that, with some different teams starting to shine and a massive downfall for a team hoping to shine. Although there may be six weeks of the regular season remaining, the early days really do tell us a lot and could prove problematic for a few of the squads.
The Robots shutdown
In the first week of MPL ID Season 8 action, Bigetron Alpha came out all-guns-blazing, as they took revenge for the Season 7 grand final, beating EVOS Legends and planting themselves as strong challengers for the new title. All of that unraveled this past weekend as the Robots failed to register another win, losing to both Aura and the Season 6 champions, Rex Regum Qeon. Somehow, their brilliant start has vanished, while BTR still somehow top the kill charts.
Onic shine bright
Onic begun their MPL ID Season 8 on the front foot, although taking down newcomers, Rebellion Genflix in Week 1. Week 2 was exactly what they needed to continue on their upward trajectory as they managed to claim two massive victories over both Aura and RRQ. This sets the team up for what is going to be a very telling Week 3 as they face the reigning champions, EVOS Legends. For now, Onic have the highest kills on Lord, with a total of ten after only eight games. This, combined with some brilliance from Kiboy and CW has put them in a fantastic spot.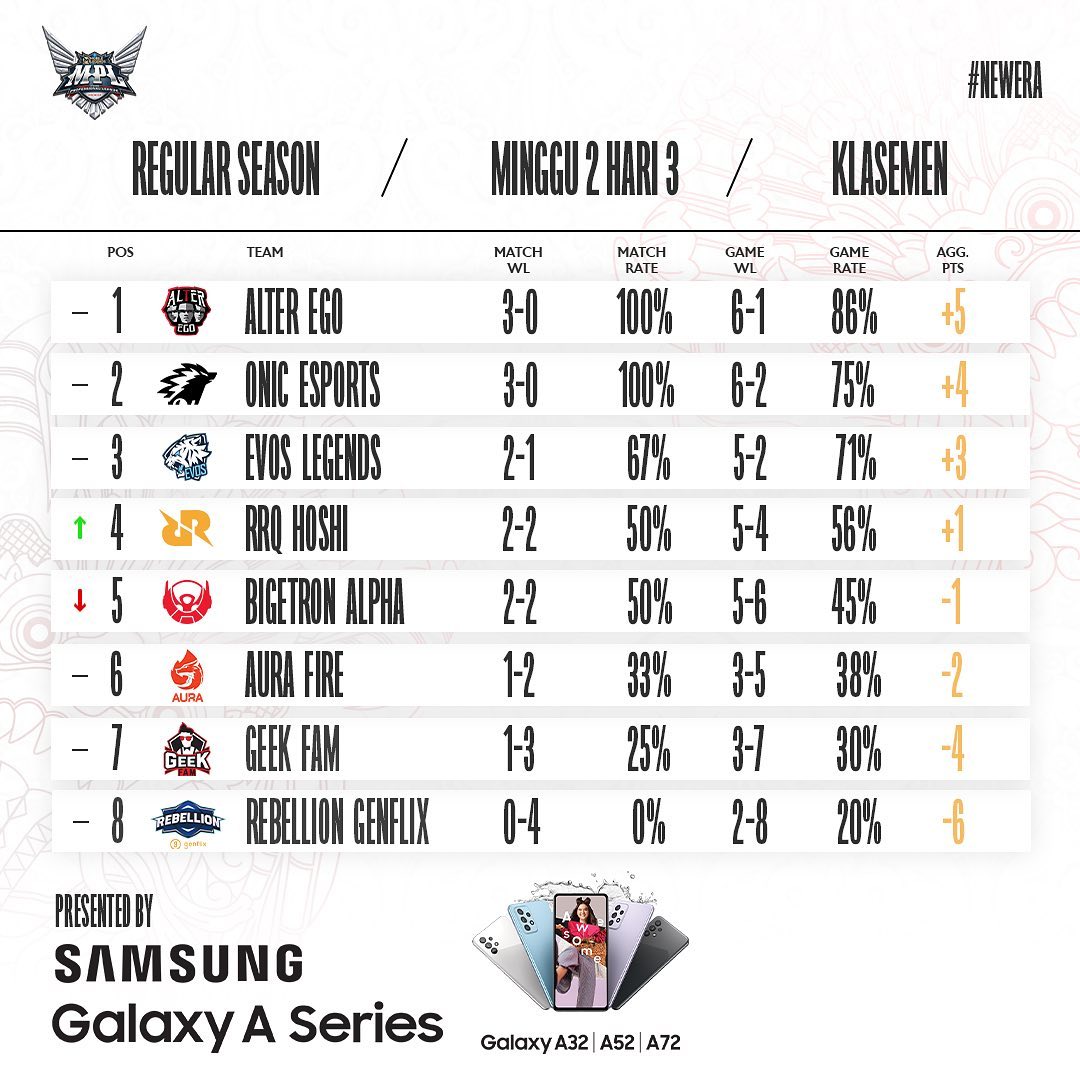 Winless but fighting
Rebellion Genflix and Geek Fam were two teams that went into Week 2 without a win under their belt – both with tough opening series. For RBG, Alter Ego were far too much for them to handle, which GF suffered the same fate against EVOS. However, the weekend closed with a battle between the two teams, leaving Geek Fam as the victors, taking their first win in Season 8. Unfortunately for RBG, that leaves them at 0-4 in their opening weeks, as they look to still build up their confidence moving forward.
Alter Ego are still cruising through MPL ID, for the moment, having dropped only a single game in their opening three series. However, Week 3 should be a big proving ground for the squad, with two huge series on the cards. For now, we have the four-day break before we jump back into MPL Indonesia Season 8 action on Friday, August 27 – and we are definitely looking forward to all of the MLBB action.