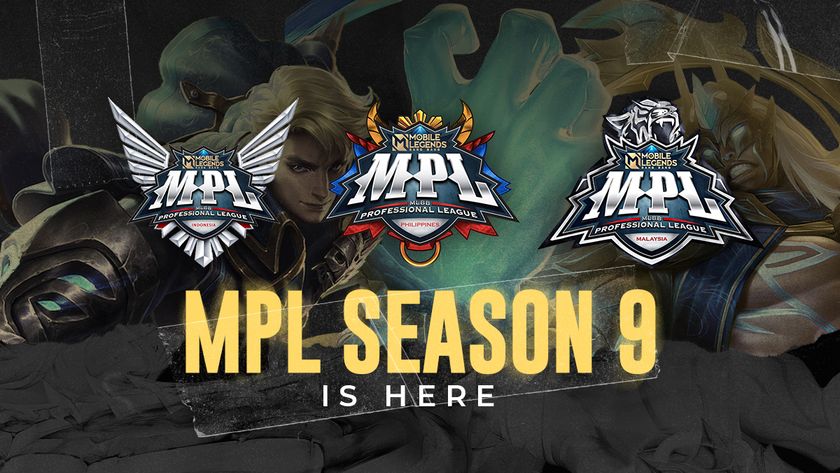 MPL Season 9 - The best of Week 1 across PH, ID and MY
This weekend finally sees the return to Mobile Legends Professional League action for multiple regions, with some epic series ready to be played.
On February 18, 2022, the Mobile Legends Professional League (MPL) will begin its ninth seasonal iteration in the Philippines, Malaysia, and Indonesia. As some of the strongest players and teams prepare to fight for their chance to become champions of their respective regions, we are looking forward to seeing a plethora of big plays, objective steals, and possibly even a few Maniacs and Savages throughout the season. However, with so many games going on over the weekend, we take a look at a few of the best ones to watch – the massive rivalries or drama-filled contests.
MPL Philippines
Blacklist International versus ONIC PH – Friday, February 18
Starting off MPL PH Season 9 with an absolutely must-watch series will be the first and second place teams from both Season 8 and the M3 World Championships. Having won both of the aforementioned events, Blacklist are now looking to take a third MPL PH title in a row – but things will be much harder this season. Without their spectacular duo of OhMyV33nus and Wise, this is going to be a much tougher season for the squad. That said, ONIC still look like one of the best teams in the region, and we are set for a fantastic opening series.
There are many players to look out for on both sides here, but our eyes will be firmly focused on the jungle battle between the master, Kairi, and the newcomer to Blacklist, KEVIER. While this is the first series of the weekend, it is definitely going to set a precedent for both teams moving forward.
Bren Esports versus ECHO – Saturday, February 19
Bren had an extremely rough Season 8, struggling to really make an impact after they dominated M2. Not making it to M3 also pushed the team into some big changes, with KarlTzy leaving the roster, as well as Ribo taking a small competitive break. The team's first matchup is up against ECHO, who were the team lucky enough to sign KarlTzy – and a heap of other amazing and talented individuals too. This is going to make for a fantastic series between these two teams as they look to drastically improve on Season 8's performances.
Although we are not sure who exactly will be playing, as both teams have a massive substitute bench, we are definitely going to be focused on the junglers once again.
MPL Indonesia
Bigetron Alpha versus EVOS Legends – Saturday, February 19
 Although neither the Robots nor the Tigers were able to make it very far in MPL ID Season 8, struggling to find their respective forms, the two teams were at the top of their game in Season 7. While BTR looked to be the dominant force back then, they were thwarted in the grand finals, with Luminaire showing up strong for EVOS. Season 8 EVOS succumb to the eventual champions, meaning their strengths were still undeniable, but BTR definitely have a point to prove.
Our "must-watch" matchup in this series is definitely between the two mid-laners, Renbo and Luminaire. Having won M1 with EVOS soon after taking his first MPL ID title in Season 4, Luminaire is a veteran of the region who has been a long-standing EVOS member. On the other side, Renbo has been with BTR since Season 6, and will be hoping to finally help his team to take the trophy.
Alter Ego versus Rex Regum Qeon Hoshi – Sunday, February 20
Since their grand finals series at MPL ID Season 6, RRQ and AE have been rivals when it comes to their region. The two team's face off in some of the fiercest battles and have some of the most celebrated players in MLBB on their rosters. While both teams had promising Season 8 runs, AE fell off in the final two weeks of Regular Season, leaving RRQ to challenge for the title. While losing, RRQ proved their strength once again, and made it to the M3 World Championships.
Even though they struggled beyond the group stages, RRQ's brilliance is easy to see – and we, once more, have to look to the team's jungle laners for our favoured matchups as Celiboy takes on Alberttt. Expect explosive plays from both sides at all times in this series.
MPL Malaysia
MAB Esports versus HomeBois – Sunday, February 20
MPL MY is quite a different region to the aforementioned ID and PH in that the group stages run a bit differently. With two groups of five teams each, the tournament plays out in a double round robin, where last place in each group is eliminated before playoffs. This week's must watch for us is definitely going to be between MAB Esports and HomeBois, if only for the recent scandal which hit the MY region.
Due to being accused of colluding with players from HomeBois, Team Mikey were disqualified just a few days ago, leaving MAB Esports in a newly made qualifier to reach the event. Having won the qualifier, MAB Esports will now need to faceoff against the team which they accused – while the involvement from HomeBois sees them starting off the event with an eight-point deficit. This match, although maybe not as hyped up as some of the others, is definitely going to be one to settle a score, and we are excited to see which team prevails.
All-in-all, Week 1 of the MPL ID, PH, and MY Season 9 Regular Season is set to be absolutely epic, with vast amounts of MLBB action for everyone. The action begins on Friday, February 18, and we will be looking at every possible angle as all these teams go head-to-head in an attempt to claim their respective regional MPL titles.