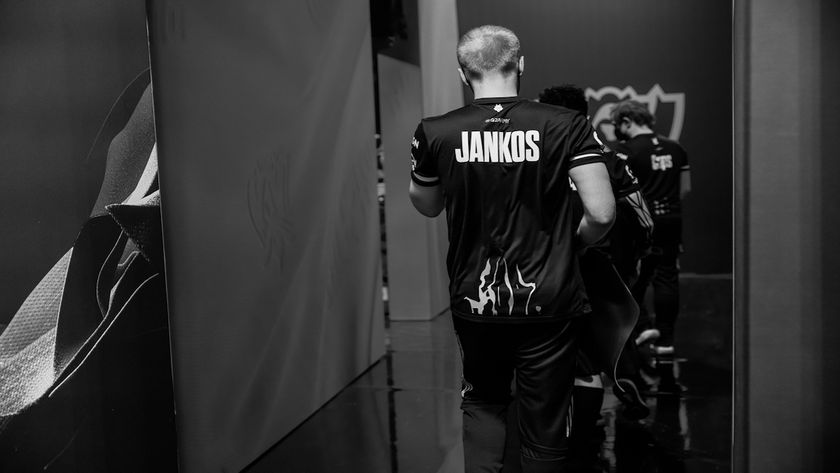 Jankos of G2 Esports will be exploring his options for the 2023 season
Image credit: LoL Esports
The LEC's best jungler is now up for grabs.
After five years with G2 Esports, Marcin "Jankos" Jankowski will be exploring new options for the 2023 season. While he will still be under contract, the two-time LEC MVP will now be on the market. And that also leaves Rasmus "caPs" Borregaard Winther as the sole longest-serving member of G2.
Having joined the org after a two-year stint with the now-defunct British esports team, H2K. In his first year with G2, they managed to go all the way to the semifinals of Worlds 2018 despite starting from the Play-In Stage. After a strong start to the season, G2 fell short during the summer season but came back strong in the regional finals.
In his second season with G2, Jankos was named in both the LEC Spring and Summer season of 2019 as well as claimed the season MVP award. G2 was unstoppable that season, winning not only both LEC splits but also the Mid-Season Invitational by sweeping Team Liquid in the grand finals. Having been the LEC's golden boy, G2 was tipped to be the hot favourites to lift the Summoner's Cup that year.
Unfortunately, FunPlus Phoenix had other plans by sweeping G2 3-0 in the grand finals. Having taken out two LCK titans in the form of DWG.KIA and T1, G2 were just one best-of-five away from having the perfect season. But alas, some good things just never come your way.
The 2020 season was mired by covid-19, which resulted in just the world championship taking place. Despite winning both the LEC Spring and Summer splits once again and claiming a second MVP award, G2 bowed out in the semifinals once again. This time, DWG got their revenge and thus, another rivalry was born.
And for the past two seasons, it has not been great for G2. Having missed out on Worlds last year, this was also the end of G2's dominance in the LEC as they finished third and fourth respectively last season. As for this season, G2 started off well by winning the Spring Split but could only go so far as the semifinals of MSI, having lost to long-time rival T1. And even though they got second during the Summer Split, G2 crashed out during the group stages, going 1-5.
As G2 will look to rebuild once again, the off-season transfer market will be officially open once Worlds concludes.