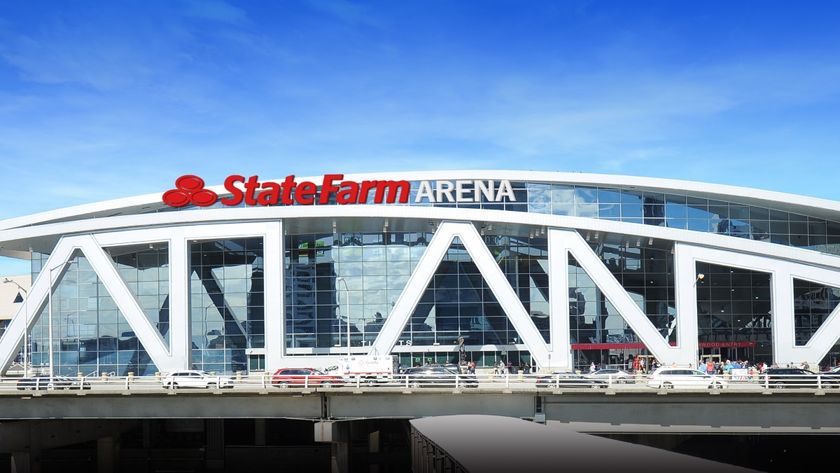 The League of Legends World Championship 2022 semifinals is now heading to Atlanta
Moving from the 6 to the ATL.
In a surprising turn of events, the semifinal leg of the League of Legends World Championship 2022 will be moved from the Scotiabank Arena (home of the Toronto Raptors as well as the Toronto Maple Leafs) in Toronto, Canada to the State Farm Arena (home of the Atlanta Hawks) in Atlanta, Georgia. Jacob Wolf first reported this before Riot Games confirmed the relocation themselves.
With that change, three of the four locations for this year's Worlds will be held in the United States with the other location being Mexico City. That will be the home of the Play-In Stage at the Arena Esports Stadium, which is also home to the LLA Studio. The group stage and quarterfinals will be held at the Hulu Theatre in Madison Square Garden in New York, New York. From there, we head over to the State Farm Arena in Atlanta, Georgia, which will be hosting the semifinals before heading to the Chase Center in San Francisco.
The reason for the change of location is "due to COVID-19 impacting the viability of securing multi-entry visas to the U.S. within necessary timelines." With the relocation, Riot is hoping this would make the path clearer for teams when it comes to securing the necessary paperwork to make it to Worlds.
"We are committed to upholding our tradition of a multi-city Worlds tour despite the challenges presented by the pandemic, and look forward to hosting the 2022 Semifinals at the state-of-the-art State Farm Arena in Atlanta. This news is no doubt disappointing to our fans and partners in Canada, and we want to sincerely thank Toronto, Scotiabank Arena, and our community for their understanding. We look forward to bringing a major LoL Esports event there in the future."

Naz Aletaha, Global Head of LoL Esports, Riot Games.
It will be a bitter blow to all League of Legends fans in Toronto and the rest of Canada. The official dates for Worlds 2022 have yet to be announced, although Riot has mentioned that it will be soon. Based on the previous years, Worlds would usually happen during Autumn, which is around October.