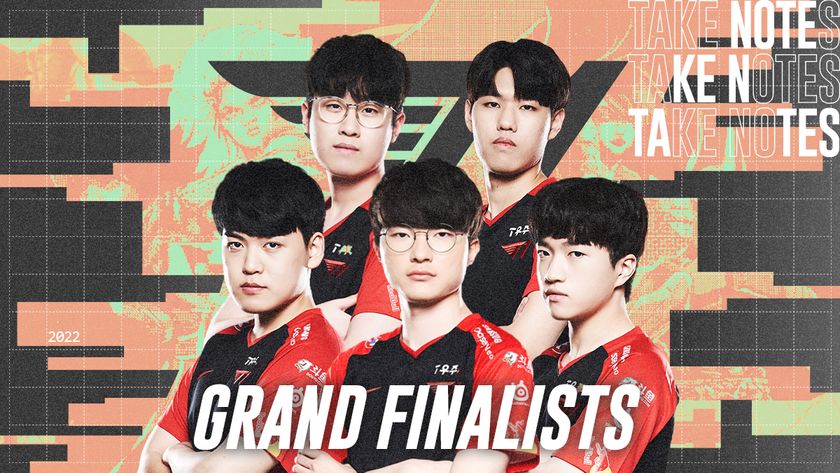 The MSI 2022 Grand Finals are set
One of the biggest rivalries in the history of League of Legends has just added another episode into its story as T1 destroy G2 at MSI 2022.
Over the years, we have seen many rivalries form throughout League of Legends, as teams rose to the top, while others challenged and overcame the odds. Since around 2016, the conflict between G2 and T1 has been going, with two of the most iconic mid lane players in the world now meeting in the semi-finals of the Mid-Season Invitational 2022. After a massive victory on Day 1 of the Rumble Stage for G2, the team seemed to fade away completely, even losing to T1 later in the stage. However, today's knockout stage series would have much more on the line, as the victor entered the grand finals to face Royal Never Give Up.
Outplayed and outclassed
G2's season so far has certainly been one for the history books, as they made an amazing lower bracket run in the LEC Spring Split, going 12 games unbeaten to reach MSI 2022. Following that, the team continued to go unbeaten during the group stages of MSI and seemed unstoppable in the opening days of the Rumble Stages. However, this is where the G2 story took a turn, as they crumbled over the next few days, leaving them in a semi-final series against an old, but familiar foe, T1.
After watching RNG take a 3-0 victory over Evil Geniuses yesterday, T1 were clearly wanting to match the LPL squad, as they just looked far too strong for G2 to deal with throughout the series. From Game 1, T1 were ahead, splitting themselves across the map, while G2 pickup the leftover scraps wherever possible. It was not just the Faker show at all, with Keria, Oner, Gumayusi, and Zeus all playing an unmistakably huge role in the LCK team's domination.
The final game of the series would see a 20-minute dismantling, with G2 just falling apart, as T1 were miles ahead when it came down to it. With a second 3-0 sweep in the semi-finals, the MSI 2022 grand finals were now set, as RNG and T1 would be the two teams looking to claim the championship for themselves. For RNG, it would be a reclaimed title, should they be victorious, while for T1, a victory could see their first MSI victory since 2017.