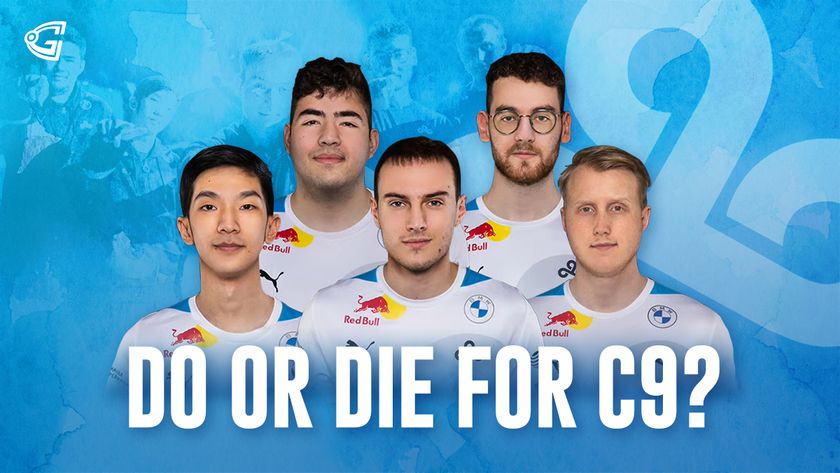 It is time to do or die for Cloud9
Can Cloud9 do the unthinkable once more and prove to everyone that they are the best team in North America?
The LCS Championship is heading towards the endgame portion with just six teams remaining. One of them is
Cloud9 , who are currently in the lower bracket where they will be facing off against another NA esports organisation that bleeds blue,

Evil Geniuses .
As things stand, C9 are in a bit of a conundrum as every match from here on out is a do or die for them. They haven't got an easy bracket ahead of them as well with some of their potential opponents being 

TSM and

100 Thieves . Of course, there is every chance that C9 can go all the way.
It's very much different from its Spring run where they went on a streak in the playoffs, winning every series in their way, even beating

Team Liquid  twice in the process. Of course, this is a different atmosphere right now as there are just three slots to Worlds 2021. With both Team Liquid and 100Thieves all having a foot in the door to China, there's only one more slot left between four teams.
This is an uphill climb for the boys in blue; do they have what it takes?
C9 keeping calm
They started the LCS Championship horribly, losing 3-1 to Team Liquid in the first round. These were not the same two teams that we knew of during the group stages, in which C9 came out on top by winning three best-of-ones. However, it was a different story during the playoffs with Team Liquid showing great poise and precision to send the fifth-placed MSI 2021 finishers to the lower bracket.
Team Liquid never really strayed too far from their playstyle, keeping things relatively comfortable in terms of champion selections but they made up for it with better map rotations and timing. This kept them ahead of C9 for most of the series, taking the win thrice whilst keeping the time under half an hour. The only time C9 ever looked dangerous was in game three, which they managed to snatch a victory from after taking the game past the 40-minute mark. But at the end of it all, C9 could just not do enough to force a game five, ending their upper bracket run as soon as it started.
From there, everyone knew it would be a tall order for C9 to climb to the finals. But from the way things are looking, it seems that C9 is keeping its cool. They easily dispatched Golden Guardians in the first round of the lower bracket in a clean three-nil sweep. Waiting next for them is EG, another NA esports org that is looking to make its mark on the world stage.
This is where things might start to look dicey for C9 as they don't have the greatest record against EG. In their three best-of-ones during the group stages, EG came out on top all three times, showing that they do have what it takes to compete with the best of what NA has to offer. With their match-up taking shape in a few days, it's a tantalising head-to-head with two top teams from the region.
The future awaits
As we said earlier, both 100Thieves and Team Liquid have one foot in the door going into Worlds 2021. Both teams are already at the very least qualified for the play-in stage, which is something they will want to avoid to prevent mental fatigue. As for the other four teams, it's really a toss-up on who will prevail with both EG and Immortals seen as underdogs heading into their lower bracket matches against C9 and TSM respectively.
C9 should be looking to break their duck against EG this time round as it is a best-of-five, rather than a staggered best-of-three, so to speak. Of course, anything can happen at this stage. If C9 can defeat EG, they will go up against either TSM or Immortals, two teams which they also don't have good records against during the group stages. C9 lost two-to-one against Immortals whilst they went three-and-zero against TSM.
But then again, this is reminiscent of last year's LCS Summer playoffs where C9 actually defeated EG three-to-zero on the day. They then went on to meet TSM in the third round of the lower bracket, to which they lost three-to-one. This year's LCS Championship shows both teams in similar situations from last year, which many are considering is C9's day of reckoning. While it's all just good humour and banter, one can't help but imagine what if...