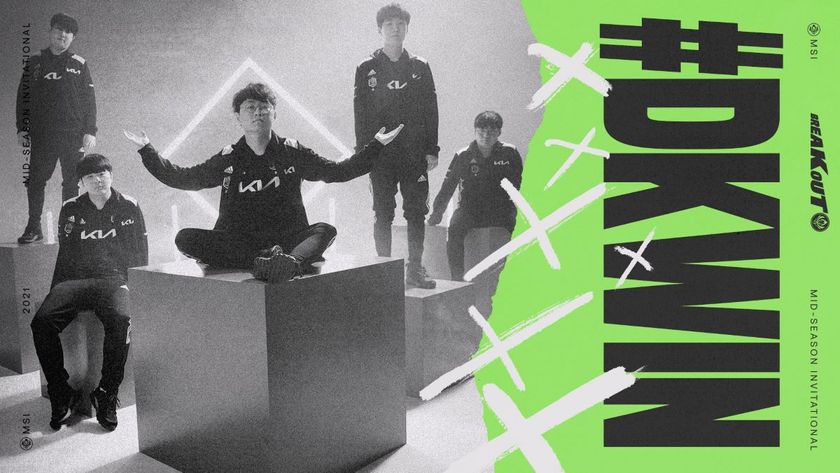 Mid-Season Invitational 2021: DWG.KIA and Cloud9 round up the Rumble on Day 6
Group C of MSI 2021 did not disappoint with four teams fighting for the last two slots.
And with that, we wrap up the group stages of MSI 2021 with
DWG KIA and

Cloud9 making their way into the Rumble Stage, which is set to begin in two days. This also means that we will be saying goodbye to their fellow Group C mates,
DetonatioN FocusMe as well as
Infinity Esports .
C9, in particular, were on a roll today as they won all three of their games, starting with DK first and foremost. While DK does finish the group stages at the top, they did so without a perfect record, having won five and lost one.
DWG.KIA
DK didn't start off their last day of the group stages on the front foot, losing to C9 in the opening match of the day. However, the Koreans persevered and didn't crack under the pressure, winning their next two games. But that isn't to say that DFM and Infinity were pushovers either.
Thankfully, they will now have two full days of rest and recovery before heading into the Rumble Stage where they will face C9 alongside the other top two finalists from the other groups.
Cloud9
North American prevails yet again as C9 came up clutch when it matters most, winning all of their games and taking the final spot to the Rumble. They got off to a flying start, exacting revenge against DK after their humbling loss on day one. They also took out DFM before ending day six by beating Infinity.
After losing their first two matches, many were quick to write off C9 but they showed character and resilience to pull through. Since losing the first two, C9 has gone on to win four in a row.
Detonation FocusMe
The Japanese squad came into MSI 2021 in what was arguably the toughest group of all and they managed to take two wins from it. While they did manage to defeat C9 and Infinity, they weren't able to replicate that form when it mattered most. However, it is still a commendable fact that they did beat C9, one of the teams that made it so it's not all slim pickings.
Infinity Esports
Hailing all the way from Costa Rica, Infinity was one of the few dark horses of the tournament that some thought could've surprised the top teams. Sadly, it didn't quite work out for Infinity as they lost five games with only a sole victory against DFM on the first day. While they did play some good games, it wasn't enough to see them through.
Still to come...
With the group stages done and dusted, we now have a two-day break before resuming with the Rumble Stage. The first game of the day will be a banger as the best team in Korea and the world will face off against the best team in China and the second-best in the world.