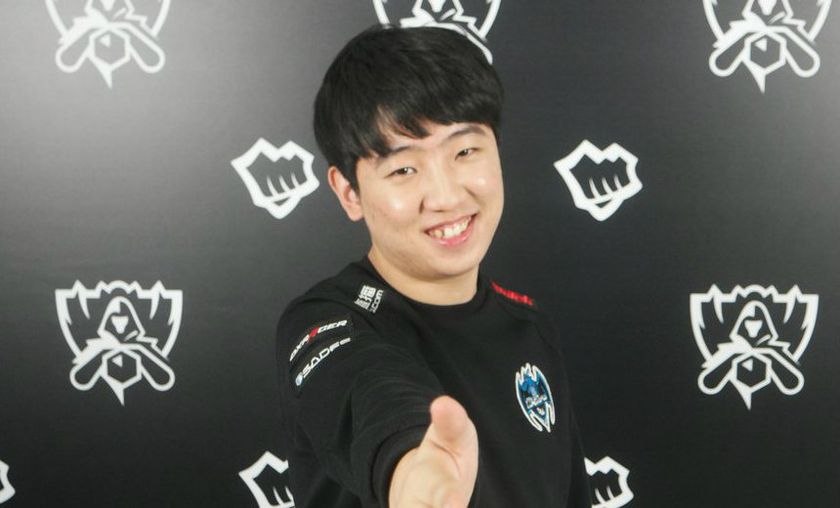 Worlds: perfect group stage for Longzhu
Longzhu was the first team to qualify for the quarter-finals and they did it in dominant fashion, going 6-0 in their group.
Gigabyte Marines had yet another off-meta pick for fans, this time in the shape of a top lane Urgot. But it was Levi's Kayn who was dominated the early game, going 3/1 and securing an early infernal drake in the opening 15 minutes. The Vietnamese team pushed the tempo with a 2-0 tower lead opening up the map as well as a gold advantage. The marines did not let up, taking tower after tower and a 25 minute baron, off the back of a won team fight. Immortals had no answer except to watch their nexus explode a few minutes later.
After a dreadful week one, Fnatic was almost at the point of playing for pride. It only got worse against Longzhu, leaving Soaz and co on a 0-4 record after a dominant win for the Korean champions. But a nail-biting win against the Immortals respawn timers threw Fnatic back into the mix, with an outside chance of making it to a tie-breaker. After a long, back-and-forth game, it was Rekkles who was gifted a kill by the enemy AD Carry flashing forward to die after a botched team fight from Immortals.
The Maries continued to switch things up, locking in Xilean support and Rengar jungle against Longzhu. Another lane swap did not help, as a five man jungle invade secured first blood for Longzhu, but after messy opening 10 minutes, Gigabyte held a lead thanks to first tower gold. The Vietnamese team entered the first real team fight with a small lead and left it with three kills to zero, a baron buff and a 3.5k gold lead. Another fight around infernal drake went 5-1 in favour of Marines but even a second baron wasn't enough to close out the game. A clean ace and infernal drake for LZ put the brakes on Gigabyte. A third baron, Longzhu's first, was enough to even things up and a successful fight over the elder drake was enough to complete the comeback.
Fnatic had to defeat Gigabyte Marines to maintain the chance of a three way tie and they started well, with a very early first blood. Archie's Urgot was camped relentlessly after blowing his flash, opening up a 4-0 kill lead for Fnatic, but a skirmish in the bottom lane eventually led to first tower gold for the Europeans.   That lead just grew and grew, and with a 25 minute baron extending it to 10k, the game looked surprisingly easy for Fnatic.
Longzhu could do both Fnatic and Gigabyte a favour by forcing tie-breakers if they beat Immortals. A top lane substitution set nervous hearts aflutter, but Rascal's Shen was heavily involved in picking up first blood for his team. Longzhu held a lead of slightly less than 2k gold by the time baron spawned and the game became very tentative from there. A handful of kills were traded, but the real advantage for quite a while was just LZ's three dragons, including an infernal and mountain. A fight finally broke out around the baron pit, and with three kills and a baron, Longzhu opened up the biggest lead thus far. A second baron allowed LZ to take three inhibitors down, following it up with an elder dragon and a perfect 6-0 group stage. Immortals, on the other hand, would go into a three-way series of tiebreakers.