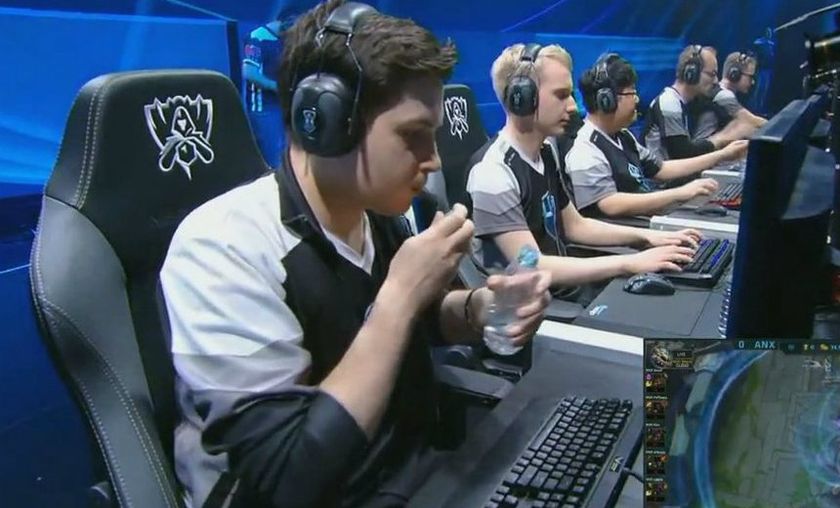 Perfect Starts For H2K and Fnatic
Only two teams in the EU LCS played two games in the opening week. Both of them ended with a pair of wins.
H2K took wins from Splyce and Mysterious Monkeys, while Fnatic defeated Misfits and Ninjas in Pyjamas.
 
H2K had to come from behind to win game one against Splyce in the opening game of the Summer Split. They were behind for most of the game, only to get a crucial pick on the enemy jungler around baron to turn the game on its head. Game two was anything but close. The game ended with 27 kills to seven, with Febiven going 7/0/9 on Orianna and an gold gap of nearly 20,000.
 
Their second series was on Saturday afternoon against newcomers, Mysterious Monkeys. The newly promoted team acquitted themselves quite well, and you could argue that they performed better than Splyce. But class and experience shone through in the end and the H2-0 meme was out in force.
 
Fnatic started the season strongly with a dominant victory over Misfits. Misfits slumped towards the end of last season and lost to Fnatic in the playoffs. Their defeat to the same team on Thursday did not bode well for their chances. Across two games, Fnatic went 37/9 in kills and were full value for their 2-0 win.
 
Similar to H2K, Fnatic were pushed harder by league newcomers on Saturday. They too ended up winning 2-0 against NiP but the Ninjas made them work for their wins. In game two, NiP even stole a baron while behind and looked as if they might be able to turn things around. But Caps had an excellent series, getting Syndra in both games and putting in some serious work on The Dark Sovereign. In a messy second game, he was arguably the strongest player on The Rift.
 
Elsewhere, G2 started their campaign with a somewhat surprising victory. They had to play three substitutes against Roccat, including a largely unknown stand-in for Perkz by the name of Blanc. But Blanc put in an incredible performance in games two and three, going 16/3/14 if you ignore game one. Apparently G2 only needs two of its regular players to overcome European opposition
 
Unicorns of Love also started their campaign with a victory. Exileh had a ridiculous 9/0/4 game one on Syndra, while both Samux and Xerxe went deathless in game two. The Unicorns were rampant and will be looking to maintain such a strong level going forward.