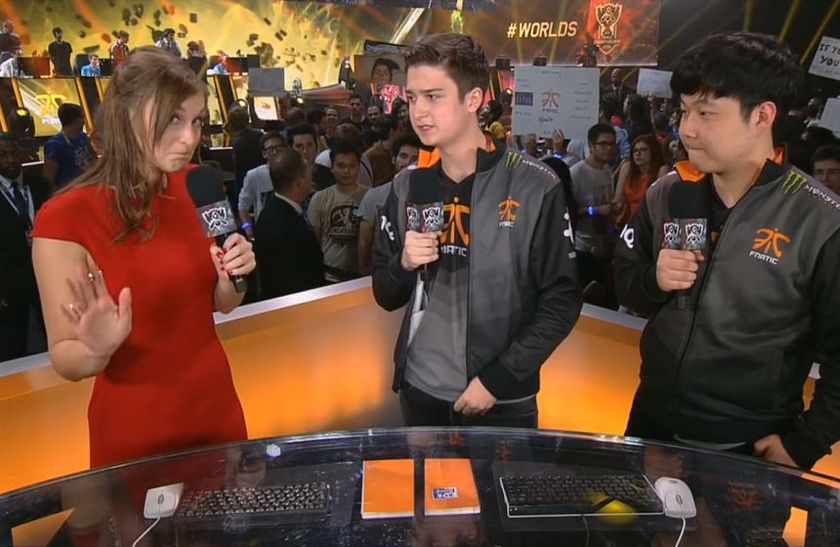 Hai fined for profanity
Cloud 9's Hai, who seemed to be the hope for an NA team for an exodus out of groups, did not take kindly to Febiven's predictions to the AHQ - Cloud 9 matchup.
Cloud 9 made some serious decisions during late into the Summer Split of 2015, as they replaced their star jungler player William "Meteos" Hartman with Hai "Hai" Du Lam. From a poor summer season to a hopeful post-season, Hai made C9 fans pleased as he pushed their hopes through regionals in a relentless fashion.
Furthermore, C9 had an amazing start to Worlds as they beat every team in the split during the first week. It was at this time when people believed in the NA dreams. Unfortunately, all three NA teams, including C9, had a horrible second week into the Worlds event.
The North American teams together had a 0-10 record during the last week of the Group Stage. However, viewer, our story is centered around the post-game interview with Fnatic after their win against C9. 
Fnatic's Fabian "Febiven" Diepstraten and SeongHoon "Huni" Heo stood at the podium for the interview. Febiven predicted that AHQ eSports Club would win the tie-breaker, stating that Cloud 9 has a predictable draft. Here, Hai gave the finger to a statement that he did not want to hear.
In the end, Hai was fined for disruptive behavior and/or insults (click here for more information). He was fined €500 for the finger, when Riot Games' eSports department expected Hai to act like a professional sportsman. 
Do you agree with the competitive ruling? (Vote down below)