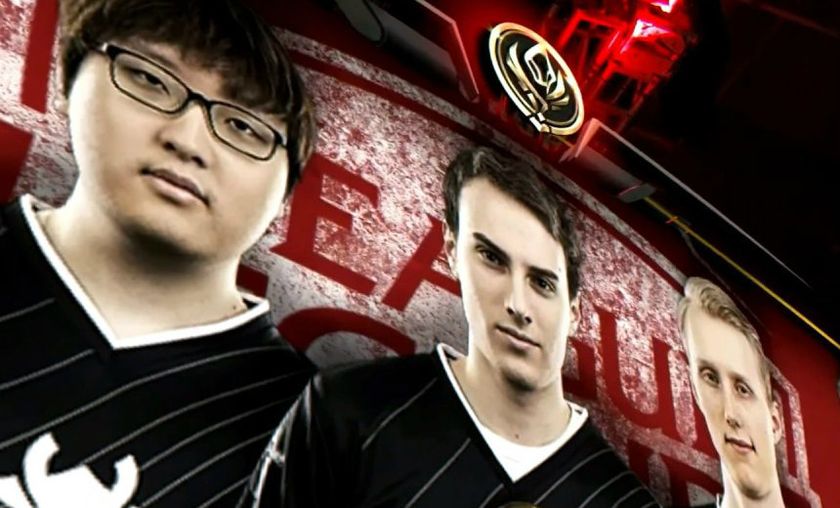 Zechs Files: Tales From EU LCS
The LCS returns later this week. Here are five of the most interesting subplots for you to follow.
Unstoppable G2
Let's start with the most obvious story for this season's LCS: G2. The defending champions, MSI runners-up and the team that almost went through last split undefeated. Bizarrely, their only defeat came against a mediocre Roccat team who finished with six wins and seven losses for the split. It was a real blemish on an otherwise perfect record and begs the question - can they go one better this time around? G2 have won every single split since they first joined LCS in Spring 2016 and their performance at MSI doesn't show any signs of them slowing down.
 
The fact that I started out talking about whether or not they will go undefeated, not whether or not they will win their group, says it all. Group A is the most interesting one to follow for various reasons - some of which are covered below - but if G2 continue with how they've performed thus far in 2016 I will not be surprised to see a big fat zero in their loss column come September.
 
Ninjas Return
Speaking of Group A, one of the teams trying to stop the G2 train is Ninjas in Pyjamas. As we reported last week, the legendary esports organisation is returning to League of Legends for the first time since 2014. Despite being best known for their Counter-Strike team, NiP has quite the storied history in LoL as well. They took part in the first ever summer split, back in 2013, with a squad that included current LCS commentator Deficio - a squad they purchased wholesale from Copenhagen Wolves. NiP won several minor tournaments around that time, such as Face IT and Solomid invitationals and Dreamhack Summer 2014. Remember when we had non-LCS tournaments?
 
NiP's latest foray into League has started by purchasing another team's slot once again. This time, however, they controversially ditched the entire Fnatic Academy squad and brought in five new players. How good is this new roster? It's hard to say. Nagne is a talent, but has been struggling in China for the past year. Profit was part of SKT's Spring Split victory this year but only as a substitute and barely played. HeaQ was part of last split's relegated Giants team and Sprattle has been in various teams that dance in and out of the LCS and Challenger Series. Shook was once a playoff winner with Alliance but that was now three years ago. NiP is taking a big gamble with this roster. With many fans already unhappy with their treatment of the promotion-winning team they inherited, a lot of eyes will be fixed on NiP over the summer.

 
Who Are The Mysterious Monkeys?
Looking briefly at Group B, we have a group which definitely benefits from the loss of Origen. Mysterious Monkeys, formerly known as Misfits Academy, are their replacement and they don't exactly have big shoes to fill. The Monkeys kept the team that won promotion from the previous Challenger Series and will throw them into the LCS together. Sink or swim, they should at least have cohesion that NiP might lack. Whether they have the individual skill to match up against LCS opposition is the biggest question mark against them.
 
But this, too, is a gamble in its own way. Many a time we have seen Challenger Series teams gain promotion only to struggle and end up back where they started from. Indeed, this squad actually had a pretty poor regular season in the Challenger Series. Finishing 4th out of six teams, they had a 1-2-2 match record in the split and basically got into playoffs by virtue of the fact that there were only six teams in the league with four spots available. It was basically harder to miss out than it was to qualify.  Sort of. They stepped things up when it mattered, but remain a largely unproven team at this level. Surely they can do better than Origen though, right? It wouldn't take much.
 
Fnatic Improving
When it comes to stepping things up for playoffs, Fnatic are past masters. They snuck into playoffs with a mediocre 6-7 record in the split, only to hammer both H2K Misfits 3-0 for a 3rd place finish overall. For Fnatic, Summer Split is about maintaining that form over the course of an entire season. The only change they made to the staff is the coach. The playing roster remains the same and that seems like the right choice. The current squad has shown that it still has the talent needed to compete in LCS, it just needs to do it consistently. Like G2, they will be looking to continue where they left off.
 
What Happens to Krepo?
I'm ending on a bit of a weird one. Krepo has been part of the League scene for as long as I can remember. Whether it's as a player on CLG, EG and Alliance, or as a caster and analyst for the LCS itself, he's always been there. But he landed himself in some very hot water recently and RIOT have yet to say anything public with LCS just days away. Krepo himself has kept away from Twitter since the incident so whether or not he will be returning to his previous duties remains to be seen
 
Perhaps no news is good news, as far as the Belgian is concerned: if RIOT hasn't said anything before the broadcast perhaps we can assume things will just go ahead as if nothing had happened. Twitch chat certainly won't see it that way, but I'm sure he's used to that by now.