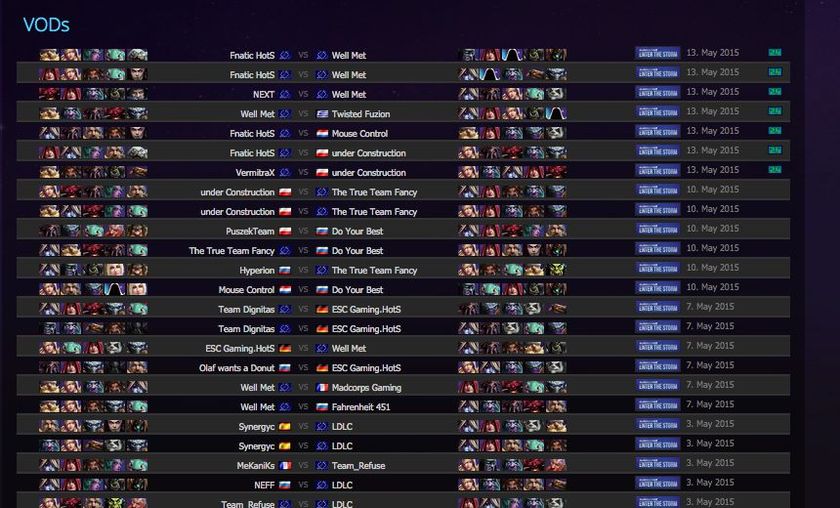 Enter the Storm VoDs for Qualifier #5 and #6
We saw Nova, Anub'arak, and even Thrall in last weeks qualifier matches - watch the games yourself!
Official Enter the Storm site - Cup #2 Coverag hub
Last weeks qualifiers had some big names competing for last spots in the Enter the Storm Cup #2 main event, and as a result we saw some interesting team compositions. These matches were particularly fun to watch due to the increased hero diversity, so I highly suggest taking a look!

Qualifier #6 Vods 
Qualifier #5 Vods
Keep in mind that registration for Qualifier #7 and #8 is happening right now! If you have a team that wants to compete, do so here.
---
More on GosuGamers Heroes of the Storm: