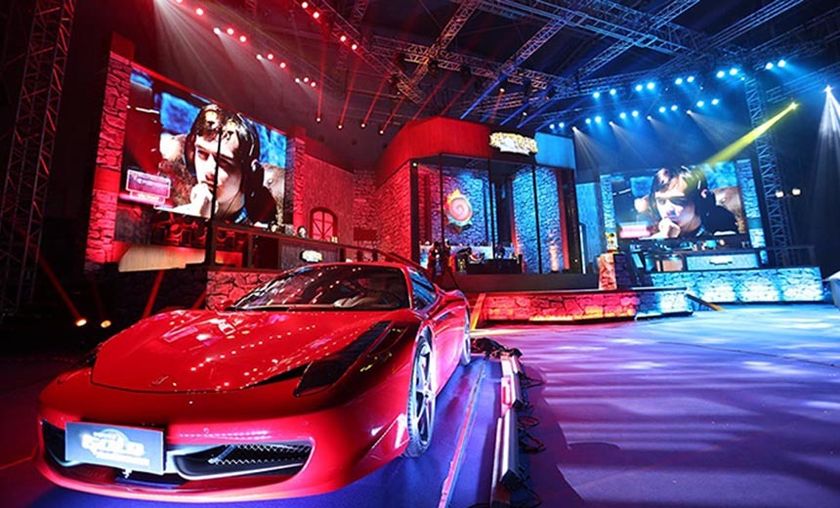 Anybody will be able to win the Ferrari at CN vs. EU 2017, Europe's line-up confirmed
The westerners will also get the chance to compete for a fancy new sports car.
For a third year in a row, NetEase is offering a Ferrari as a prize for the winner of the China vs. Europe Championship. The lavish reward has been a tradition of the tournament since 2015 but until now, only Chinese players were eligible for it, should they win the championship. For potential Europe champions, there remained the much smaller monetary prize.
Not anymore. The 2017 edition of the national face-off has made the Ferarri winnable by any champion, regardless of his or her origin. The car itself is appraised at approximately $200,000 which is just $50,000 short of the World Championship's trophy check.
This means that CN vs. EU Season 4 can be the tournament which dethrones reigning world champion Pavel "Pavel" Beltukov from the top of the all-time earnings list. The ARMATEAM spearhead is sitting on a Hearthstone fortune upwards of $286,000, and as one of the invites to said tournament he has the chance to almost double his winnings. With strong competition from his own region, however, which includes the likes of Sebastian "Xixo" Bentert, Jon "Orange" Westberg, Radu "Rdu" Dima and more, anything can happen.
Last year, it was China finally taking home the victory after two years of defeat. Newbee's Bohan "Lovelychook" Zhang took down then-reigning champion Aleksandr "Kolento" Malsh, who is also returning forthe 2017 edition.
A mix of qualifiers and invites from China's side will challenge the Europeans. Four selected players will join the top four from the Gold Series Spring Championship in Shanghai for the ten-day marathon, May 4-14. Two eight-player round robin groups will be formed, feeding into a single elimination group stage to determine the champion.
Europe's line-up:
ShtanUdachi

Pavel

Kolento

Xixo

SuperJJ

Orange

Rdu

StanCifka