Decklist spotlight: Orange's winning line-up from SeatStory Cup VI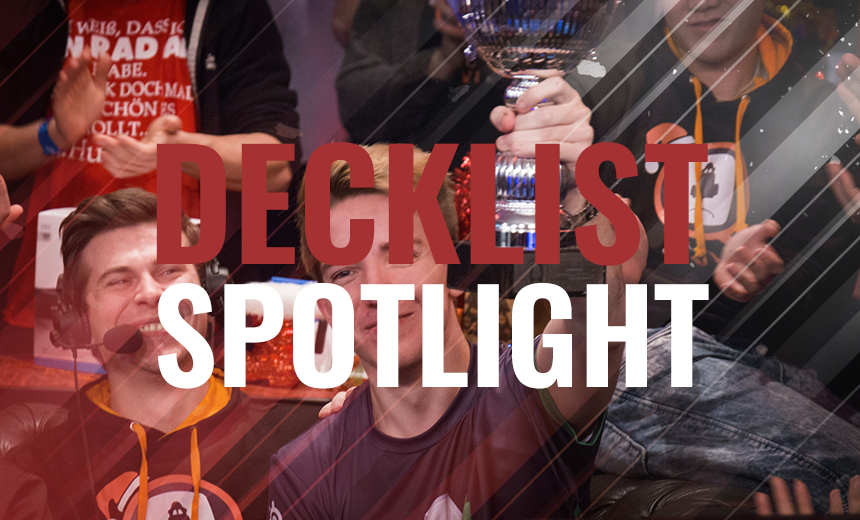 Orange's success is confirming the metagame set by ELC Superstars.
Held at Neumunster a week ago, the Esports Superstars by ELC was the first glimpse into the post-Gadgetzan competitive meta. With [card]patches the pirate[/card] and [card]small-time buccaneer[/card] out in the open, fans saw a gravitation towards faster decks with very few controls, mostly represented by the Tier 1 RenoLock.
SeatStory Cup reaffirmed that this will indeed be the tournament meta for the foreseeable future as Jon "Orange" Westberg took home the gold. The Alliance player relied on fast decks such as Aggro Shaman and Dragon Warrior, mixed with Jade Druid and what seem to be the kings of the meta: RenoLock and Miracle Rogue.
Miracle in particular saw a booming popularity at SSC this weekend and was also the highest-winning class at ELC the week before. The pirate pair of Patches and Buccaneer is to blame once again, giving the deck the option to go on the offensive itself, as well as the new [card]Counterfeit Coin[/card] – a great deal for [card]Gadgetzan auctioneer[/card].
For more top Hearthstone decks from pro players and streamers, check out our deck library.
Orange's SSC VI line-up:
Miracle Rogue
Aggro Shaman
Jade Druid
RenoLock
Dragon Warrior