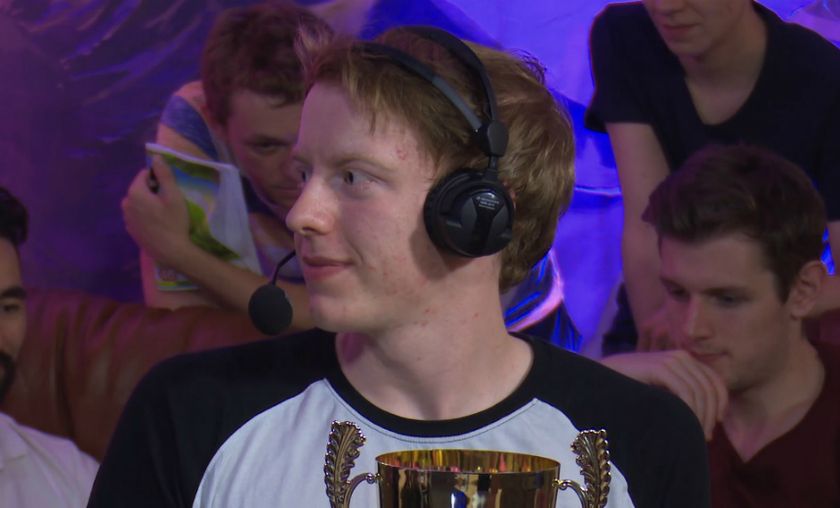 Tessin wins PGL Tavern Tales Bucharest
The young Dane claimed his first major title after a dominant performance throughout the weekend.
When Nicklas "Tessin" Dittmer arrived in Bucharest he was seen by many as one of the underdogs, and not without reason. Thirteen of the best European players and two players who qualified through an open qualifier also had their mind's set on taking home the lion's share of the $25,000 prize pool. However, already starting on the first day, Tessin was on fire. Placed in group B, he first faced off against one of the most consistent players of 2016: compLexity's Jan "SuperJJ" Janssen. Keeping his mind straight and not letting the German's record make him nervous, Tessin took a 3-1 victory. He then moved on to face Dima "Rdu"Radu, but the G2 player wasn't too big of an obastacle either and was defeated with a 3-1 score.
On day two Tessin showed no sign of slowing down. First he faced Sebastian "Xixo" Bentert, who is regarded as the best player in the world by Tessin and holds that same spot on our GosuRankings, but this didn't prevent Tessin from knocking his hero down to the lower bracket. In the semi finals of the upper bracket it was Stanislav "StanCifka" Cifka who tried to stop Tessin, but in similar fashion to his colleagues was defeated 3 to 1.
Feeling comfortable and confident, Tessin started off the third day against a familiar opponent. SuperJJ had managed to recover from his loss in the group stages and was ready to take revenge. Unfortunately for him, however, the group stage match repeated itself: 3-1 for Tessin. Having claimed his spot in the Grand Finals through the Upper Bracket, Tessin found himself in a royally comfortable spot. It meant that whoever would face him would have to defeat him in a Bo5 twice, whereas he only would need to win one Bo5 due to the Upper Bracket advantage. Once more it was StanCifka who came to face Tessin but, as one might guess by now, Tessin won the tournament with a 3-1 victory and took home $8,000.
Upper Bracket
Round 2 - Best of 5
Round 3 - Best of 5
Lower Bracket
Final