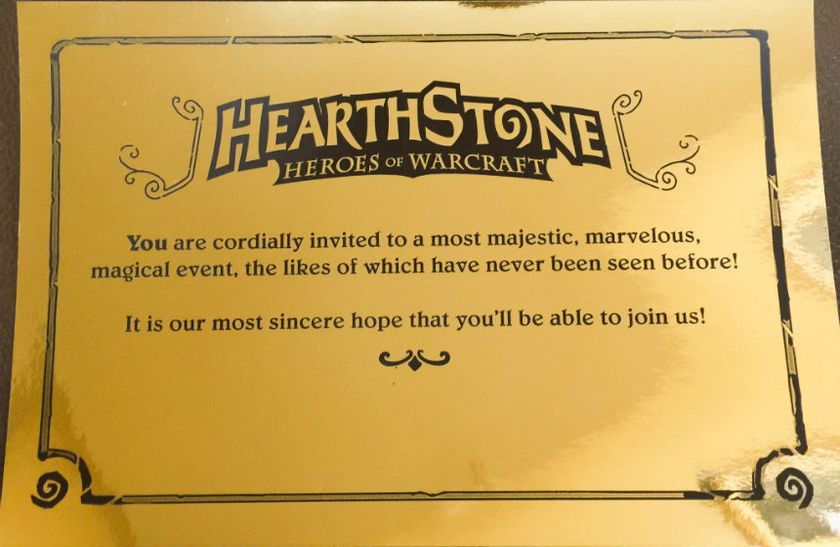 Mysterious invitation handed out at Blizzard's Fireside Gathering
Could this sounds the coming of a new expansion?
A special fireside gathering happened yesterday in California. It was special because it was the Hearthstone team themselves organizing it and members of the team were present. This already gave reason to suspect something might happen but Blizzard had already denied that this location would be the place where they would make an announcement regarding new content. However it would seem we got something else instead.
Attendees to the event were handed out an invitation of sorts to a "A most majestic, marvelous, magical event." No date or other information was present on the paper.
As such we know very little so far but it would seem this invitation is a preannouncement to the announcement of the next expansion. Expect a full announcement to the announcement soon.