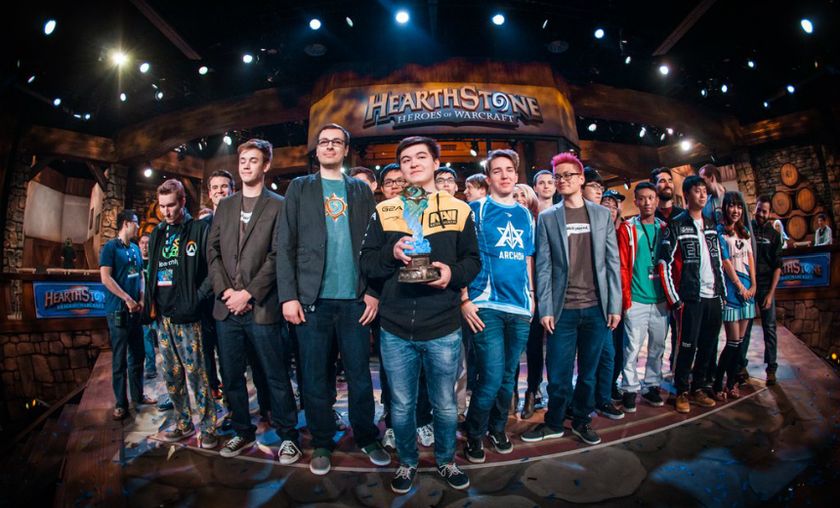 Ostkaka is the new Hearthstone World Champion!
Image via @PlayHearthstone
In a one-sided final, the Swedish Na'Vi player defeated his opponent Hotform with a clean 3-0 victory.
The world has its new Hearthstone World Champion, and his name is Sebastian "Ostkaka" Engwall. After defeating Thijs "ThijsNL" Molendijk in one of the closest series ever witnessed in competitive Hearthstone, Ostkaka steamrolled over Dylan "Hotform" Mullins in the finals. His seemingly peculiar choice of a Freeze Mage, Oil Rogue and Patron Warrior line-up came out of the group stages undefeated and proved to be an apt choice all the way to the top.
Ostkaka takes home not only the Hearthstone World Cup and ever-lasting fame, but also the biggest #1 prize a solo player can earn in a tournament: $100,000. This puts him on the #4 spot of highest total prize pool earnings in Hearthstone, only leaving Firebat, TiddlerCelestial and Kolento above him.
Round 2 - Best of 5
Round 3 - Best of 5