Card design contest: Design a tribal card, win Hearthstone goodies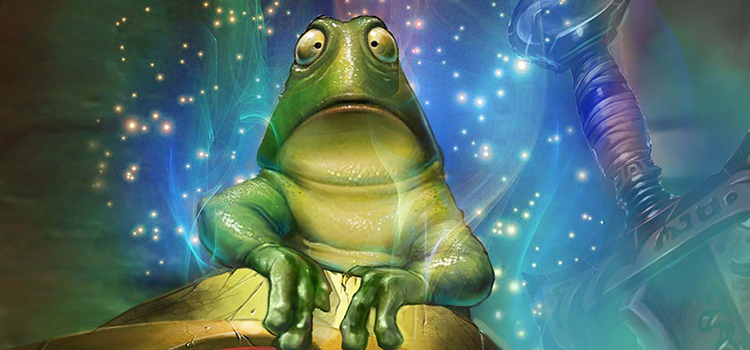 Today, we're going full tribal. Get ready to design some slick beasts, demons, murlocs and the likes for a chance to win awesome Hearthstone loot. 
This month, we're tackling the minion types of Hearthstone. We're looking for you to design minions, weapons, spells - anything you want, really - which has something to do with one of the minion tribals available in the game.
Rules:
1) The designed cards can be minions, spells and weapons. So no, no heroes!
2) The card must have a relation to one or more of the following minion types: Beast, Dragon, Murloc, Pirate, Demon, Totem or Mech
3) The card can either be a minion of that type (e.g. [card]River Crocolisk[/card], [card]Doomguard[/card]) ...
4) ... or synergyze with one or more of the tribals (e.g. [card]Houndmaster[/card], [card]Demonfire[/card], [card]Goblin Blastmage[/card]).
5) The card must be created as a transparent .png (no custom backgrounds, please) through any online HS card generator you prefer. 
Like the Hearthstone slogan says, it's deceptively simple to win a Hearthstone pillow, mug or keychain. All you need to do is:
How to participate in the contest?

It's extremely simple.
1) Use any card generator webpage to design a Hearthstone card
2) Send it to [email protected] with the subject "Card design contest". The image must be sent as attachment!
3) ???
4) Profit!
5) The winner, runner-up and bronze medalist will win a Hearthstone pillow, mug and keychain, respectively