London Conspirancy expands its roster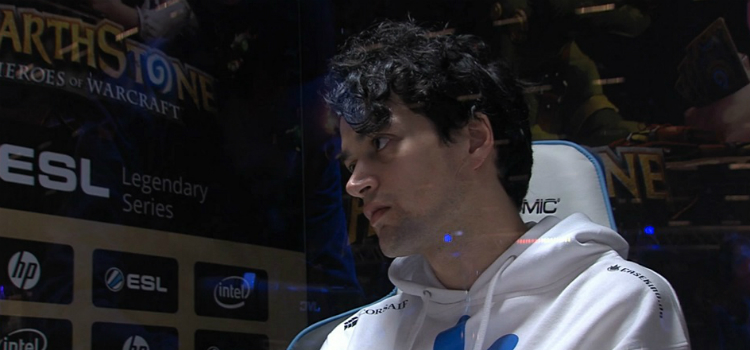 Leaves H2K, joins London Conspirancy: Erik "Inderen" Kristensen (Photo: eslgaming.com)
Erik "Inderen" Kristensen, Simon "Crane333" Raunholst and Anton "Legendaren" Danielsson join the UK based team.
With the three Scandinaviens joining, the roster of London Conspirancy becomes one of the biggest in the Hearthstone scene: there are now eight players signed to LC. Most of them aren't the most well-known yet, but among them are rising shoutcasting talent Nick "Aquablad" Secker and popular streamer Cristoffer "Asmodai" Stub, also known as CosplayGrill.
The newly-acquired trio is a strong reinforcement to LC's current roster. Inderen made the headlines qualifying for ESL Katowice and Viagame HouseCup, while Legendaren has his recent win at Gfinity to brag with. With multiple high finishes in online tournaments, the second Dane in Crane333 adds even more punching power to LC.
In terms of Hearthstone, London Conspirancy is probably one of the lesser known eSports teams out there, but at this point it's easy to see how committed they are to grow their Hearthstone division into something very meaningful. 
The London Conspirancy Hearthstone roster as it stands:
Nick "Aquablad" Secker

Alexander "Raven" Baguley

Mike "ExplodingCow" Evans

Cristoffer "Asmodai" Stub

Cezary "BlackFireIce" Cholewski

Erik "Inderen" Kristensen

Simon "Crane333" Raunholst

Anton "Legendaren" Danielsson