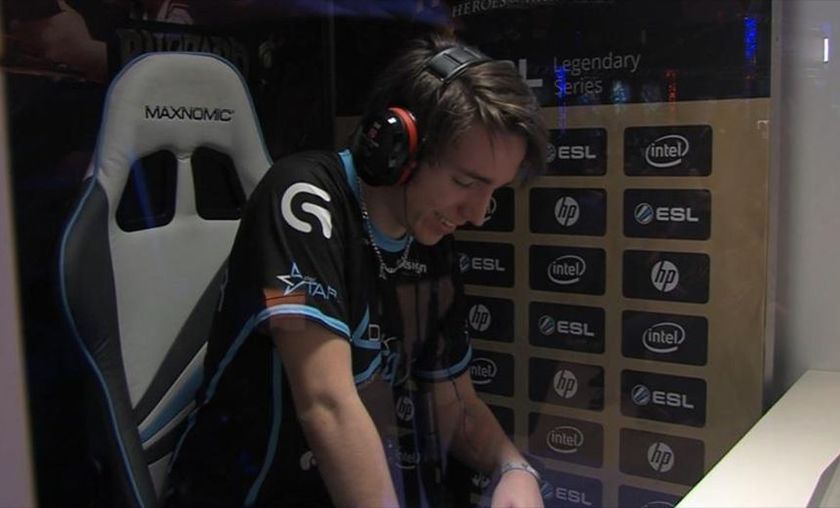 Orange joins Archon
ESL Katowice winner Jon "Orange" Westberg jumps from team Dark Star to Amaz's powerhouse of Archon. The Swede is Archon's eighth team member.
The family of team Archon doesn't seem to stop growing. Just two weeks ago, team owner Jason "Amaz" Chan welcomed Paul "Zalae" Nemeth and Ryan "PurpleDrank" Murphy-Root to the team, the latter to function as team's coach. Today, one more player gets added – rising start Jon "Orange" Westberg.
The first indication that Orange might abandon his team Darkstar to join the more lucrative Archon was mentioned in a Daily Dot publication not ten days ago. The report stated that negotiations between Orange and Archon were in advanced stage, one of the things left being the buying-out of player's contract from Darkstar. The Swede, GosuGamers further learned, was at the time also courted by several other organizations, including esports household name Team Liquid.
With Orange's signing, Archon acquire one of the hottest prospects in Hearthstone at the moment. The youngster made the headlines after winning back-to-back qualifiers for ESL Katowice and Viagame's HouseCup #2. On March 15th, Orange also won his first major title, running away with the $13,000 of ESL Katowice, beating his new captain Amaz 3-0 in the finals.
Team Archon line-up:
Amaz

Backspace

Firebat

Nadia

Xixo

Zalae

PurpleDrank

Orange
---

More on GosuGamers Hearthstone: