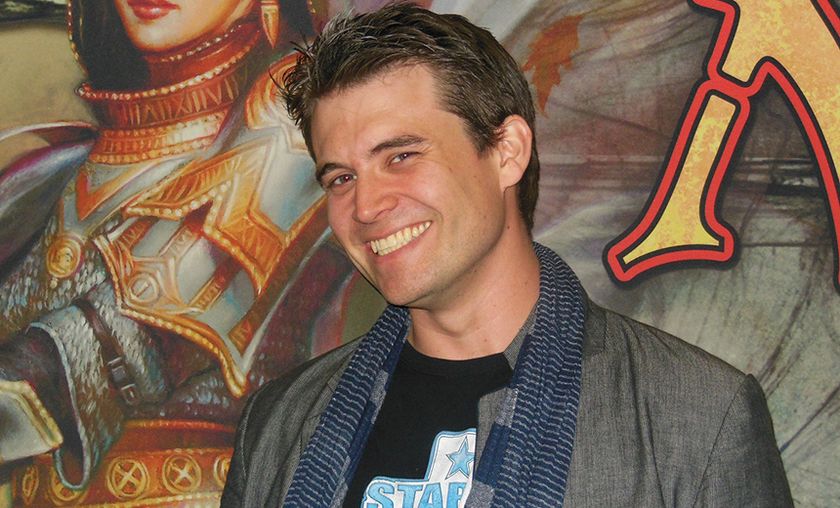 Deck spotlight: Brian Kibler's decks from KPL week one [with KPL VODs inside]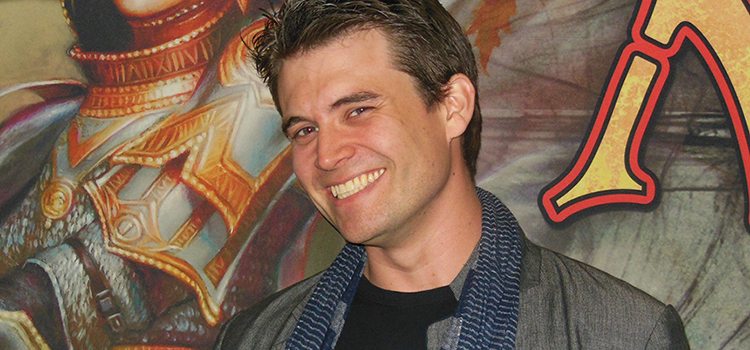 Love KPL but missed something? Here's the holy grail of KPL coverage!
"I had wanted to play Priest this week, but hadn't found a version that I was happy with, so I defaulted to the other ladder decks I've been using," writes Kibler.
Pro players and experts have been saying how the introduction of the conquest format has brought the tournament and ladder experience closer together, and it's hard to argue with that. As the winning class must be put aside, decks that shine in Bo1s despite being very counterable and thus unfit to win several games in a row emerge.
Being an excellent ladder and a veteran card game player himself, Brian Kibler of course knew all that and that's why he brought a trio of ladder decks to the Kinguin Pro League on Tuesday. Though his line of thinking seemed correct, he got one of the toughest opponents he could face in round one, the king of ladder Sebastian "Xixo" Bentert of Team Archon.
Kibler slalomed between his mid-range Paladin and Mech Mage but ultimately couldn't win a single series as Xixo swept him with his Hunter/Warlock/Mage triad. Despite his defeat, however, Kibler was the only player who showed his deck to the public (the rest will be made available on KPL's website when it launches) so here they are:
Naturally, the Kibler/Xixo series wasn't all of KPL on Tuesday and the competition in the two group stages - named Alliance and Horde - is now well underway.
In "Alliance", Xixo was joined at the top by Harry "Massan" Cheong and Jeffrey "Sjow" Brusi, who ruled over Petar "Gaara" Stevanovic and Bertil "Frezzar" Fall with 3-1 and 3-0, respectively. The remainder of the round one matches in "Alliance" are to be played tonight, and the collection of players alone is enough to glue thousands of viewers to the streams as powerhouses clash. At 21:00 CET, Janne "Savjz" Mikkonen goes against GosuRankings world #1 player Cong "StrifeCro" Shu. In another high-class game an hour later, world champion James "Firebat" Kostesich meets two-times DreamHack grand finalist Thijs "ThijsNL" Molendijk to close the evening.
In the "Horde" division, two Americans climbed to the top after day one. In a tense match against rising star Jon "Orange" Westberg, T/S' George "Hyped" Maganzini got back on the winning track, after having fluctuating results in recent weeks. More surprising, though, was Aleksandr "Kolento" Malsh's upset at the hands of Jeffrey "Trump" Shih. Though the TSM player was punching solid results in the fall of 2014, he was absent from the competitive scene in November and December and put up unconvincing appearances in January and February, almost dropping out of the top 50. His victory against the former king of Europe is a big win for the Mayor.
KPL W1D1 VODs:
 
| | | |
| --- | --- | --- |
| Kolento | VOD | Kolento |
| Xixo | VOD | Kibler |
| Massan | VOD | Gaara |
| Hyped | VOD | Orange |
| Sjow | VOD | Frezzar |
---

More on GosuGamers Hearthstone:
Photo: Wizards