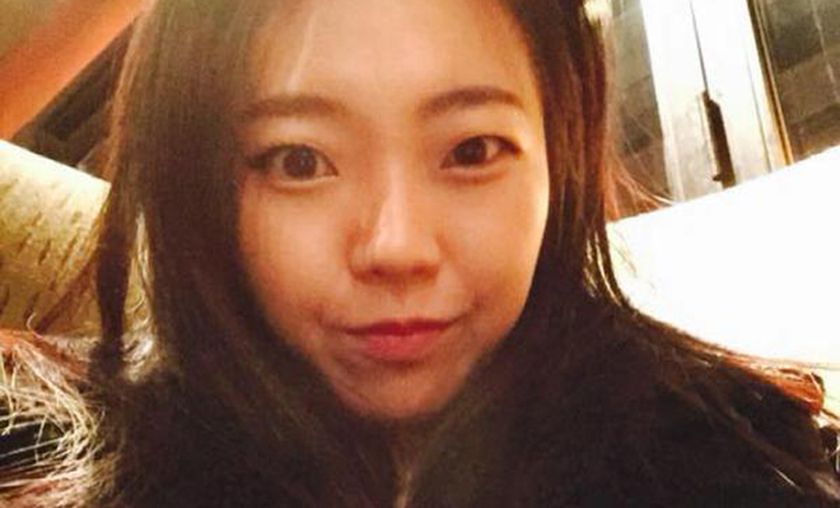 The latest Hearthstone drama is about a player that might not even be real
What started as a reddit thread by Eric "Specialist" Lee accusing Tempo Storm player Hyerim "MagicAmy" Lee of being fake has since blown out of every possible proportion.
Esports, drama and reddit always go hand in hand and in all the years that the esports industry has existed, fans have seen pretty outrageous, appalling, suspicious or downright bizzarre things. But Hearthstone's latest drama might very well top them all.
The rumble of pebbles that will eventually grow into an avalanche of reddit activity is a thread titled "Is MagicAmy real? From former teammate and a HS convict", made by Eric "Specialist" Lee, a Hearthstone player who played with Hyerim "MagicAmy" Lee on her own team until the latter left to join Tempo Storm. While at first not everybody took Specialist's words seriously - after all, he was a Blizzard-banned player, guilty of win-trading last October - things escalated quickly. 
In his post, Specialist suggested that MagicAmy is actually a mix of two players - a female persona for the public and a Korean/Canadian player behind the scenes, actually playing and winning tournaments. The bizzarre hypothesis was timely supported by Keaton "Chakki" Gill and Lewis "Blackout" Spencer, who posted a handful of screenshots, indicating that MagicAmy's account is actually run by a man called William Blaney. A quick social media scope connected the name of Blaney to a Twitter acount @magicamy_65199 and Facebook page /MAGICAMY, both since deleted.
As the story developed, more and more people brought up incidents with "MagicAmy", hinting that Specialist might indeed be telling the truth. Just today, MagicAmy pulled out of the ESL Legendary Series grand finals due to "personal issues". In a Daily Dot article related to the incident, an ESL source stated that MagicAmy changed her reasons for forfeiting the tournament a couple of times, bringing even more suspicion.
Prismata founder /u/Elyot also contributed to the drama on reddit, saying how his company worked with MagicAmy on promoting the Prismata Cup tournaments for Hearthstone and they did in fact spoke to a female on the phone, but that they also had "unconfirmed suspicion many months ago that she was working with Blaney also." MagicAmy was also confirmed to appear on GosuGamers' own HearthCenter podcast but that was cancelled in the last minute as well.
At press time, it is the post of Tempo Storm manage Dan "Frodan" Chou that sits on top of the MagicAmy megathread, saying that they're "eager to get to the bottom of this as soon as possible" and that a "full investigation on these accusations" will be done and later reported on.
Can't stream until we get the Amy thing cleared up unfortunately since it'll be all questions and cancer. Should have it sorted in a day.

— reynad (@TempoReynad) February 18, 2015
Despite the ocean of statements and hints, though, the question on MagicAmy's identity remains unanswered for now. With the nature of Hearthstone and how easy it is to be played in tandem (or even larger groups), it's very possible that two people have found a way to "cheat" their away into the competitive scene, as outrageous as this might sound.
On the other hand, we might just be in for the largest troll campaign in Hearthstone.
---

More on GosuGamers Hearthstone: