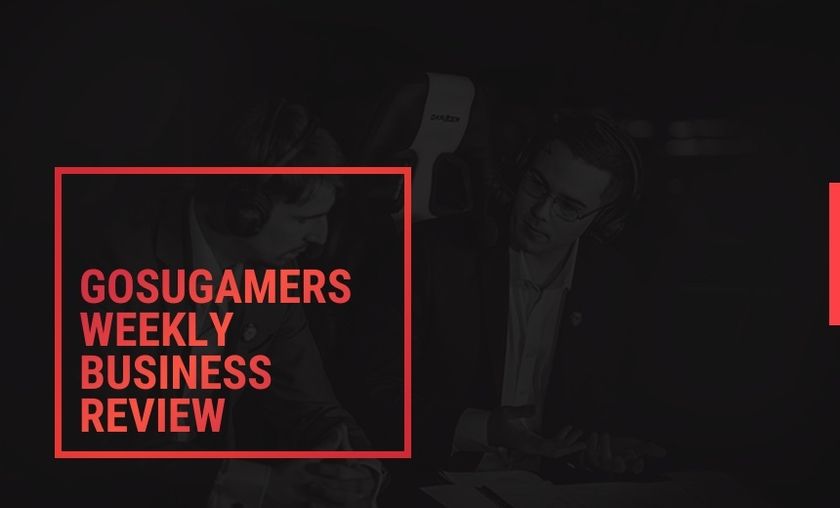 GosuGamers Weekly Business Review, 4/8 - 11/8

It may not be the first time we've talked about it, but we're going to start in a familiar place this week, that being the Overwatch League. The competition, which has generated more headlines in the last few months than many actual, existing tournaments in the esports space, got some more good news this week with the announcement of two more franchise sales, one to Stan and Josh Kroenke, the father and son team that control Arsenal Football Club, among other assets, and US org Cloud9.
The two spots sold were in London, and one in Los Angeles, and given that the Kroenke's are already in the process of ruining a London club, it would make sense for them to have the UK site, right? Wrong. As it turns out, iconic US org Cloud9 will be the proud owners of the first EU spot, while the Kroenke's have bought an as-yet unnamed franchise in the city of angels. If that sounds a bit odd to you, it's because it is.
You see, it's not often discussed, but the UK technically has a few decent-sized orgs, most notably Fnatic, but Dignitas and Gambit also have their roots in England. Cloud9, on the other hand, are one of the most famously American orgs out there, currently playing host to some of the US's best CS pros, as well as patriotic Melee star Mango, and had long been linked with franchises in various big American cities.
As if to illustrate just how far Cloud9 and their owner Jack Etienne have to come to understand their new territory, the C9 boss put out a tweet asking for heroes from Birmingham, Manchester, Leeds, Liverpool, Sheffield and London, clearly not understanding the way travel and locality is perceived in the UK, or the likelihood someone from Manchester would support a London team. In his twitter exchanges Etienne claimed to have turned down a number of US locations in favour of the English capital, an interesting choice given his history in esports, but not an entirely incomprehensible one.
You see, this makes C9 the only Overwatch team in Europe at the time of writing, and therefore reduces a number of risk factors for them, including having to compete for English fans with other franchises. Any clause in the deal that guaranteed C9 are the only team in the UK would further strengthen their position, and make the spot all the more attractive to the organisation.
There has already been some speculation as to the lack of EU franchises sold, with some suggesting Blizzard are not keen to try and take on traditional FPS giant Counter-Strike in the European heartlands, where Valve's masterpiece rules supreme. This should put that to bed slightly, but not completely as there is not a lot of high-level CS in the UK right now, although to be honest it is also just speculation, not something we've ever confirmed.
Whatever the motivations and potential pitfalls, this is an interesting development, and our first concrete sign that the OWL will cover three continents at least. Cities like Munich, Cologne, Paris, Madrid, Milan and others could equally host such sides, and it will be worth watching in the coming weeks to see if that is the case, or if Jack has Europe to himself.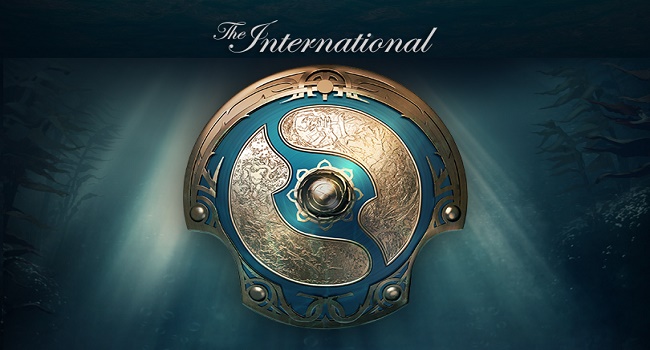 This weekend sees the conclusion of The International, the richest event in esports, and it would be wrong to let that pass without comment. There are certain moments in esports that really mean a lot, for one reason or another, and this is one of those. Things like Evo moment 37, or Coldzera's jump shot might inspire the kids, but things like TI are what kids use to get their parents on board.
The same is true of esports firms as well. Whether you're a ten year old trying to get a lift to your first event from your dad or a CEO at a new startup trying to secure investment, things like an event with more than £20m on the line are persuasive tools. In terms of the latter example, it stands alongside Amazon's purchase of Twitch as proof that esports is more than just a fad, and is the one event even traditionally stuffy and outdated broadcasters like the BBC cannot ignore. Dota fan or not, this event matters, and if you get a chance tune in to the final to see just what it means to the fans.
And finally...
Finally, a small goodbye, as this will be the last business review from this particular author. Zechs, our League-loving legend will be taking over from next week, and we are sure this article will go from strength to strength as a result. To all that read, thanks. It's been emotional.
Roundup
Sidd is at TI, and his interview with Cr1t is well worth a read
Matches of the Weekend
Newbee v LFY at TI
Team Liquid await the winner of IG and LGD in the lower bracket
USA v Brazil at the Overwatch World Cup
Events to catch
The International, you probably already knew
Smashcon, for elite FGC action
Apex Season 4 Challengers, Overwatch
ESports Careers
ESL need an IT analyst
Twitch need a Partnerships Associate
Akshon need a Data Scientist
Giggles
This is what happens when your practice the same game for two decades or so...