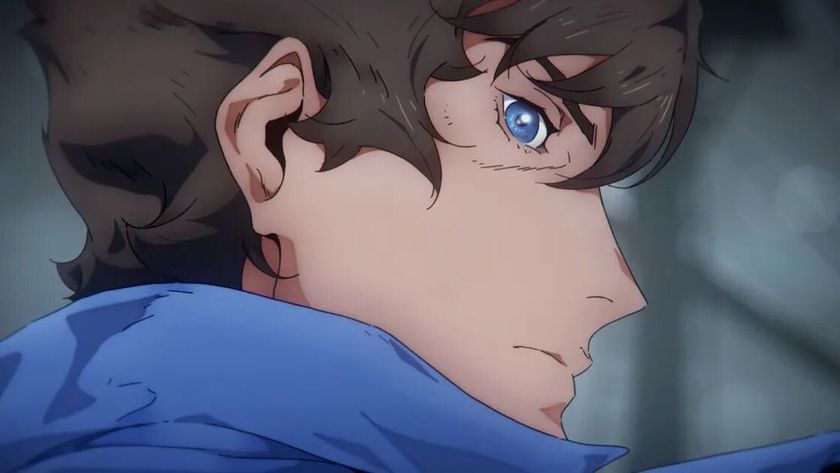 New Castlevania and Dragon Age animated series revealed for Netflix
Image: Netflix
Castlevania is getting a spin-off featuring Richter Belmont. 
Netflix's Geeked Week event saw the announcement of two new game adaptations: Castlevania: Nocturne and Dragon Age: Absolution. Castlevania: Nocturne is a continuation of Netflix's Castlevania animated series, this time following Richter Belmont in an adventure set centuries after the first series. 
Watch the trailer below:
Nocturne's new protagonist Richter Belmont has led some of Castlevania's most popular game installments, including Rondo of Blood and the iconic Symphony of the Night. Richter is a descendant of Trevor Belmont, and Nocturne follows his adventures during the French Revolution. It's currently unknown if the show will adapt one of his game's storylines, but the previous series did leave a few loose ends to wrap up - most notably a loose Dracula hiding in the wild. 
Castlevania: Nocturne will be animated by Powerhouse Animation, returning from the original series, with production led by showrunner Kevin Kolde and creator/writer Clive Bradley. The series' original writer Warren Ellis will not return after multiple allegations of sexual misconduct. 
Ah, but that's not all! Geeked Week also revealed Dragon Age: Absolution, a new animated series based on BioWare's fantasy RPG game franchise Dragon Age. This six-episode series will launch in December, following an, "ensemble of new characters inspired by, and authentic to, Dragon Age lore; including elves, mages, knights, Qunari, Red Templars, demons, and other special surprises."
Watch a trailer for the series below:
Dragon Age: Absolution might have some ties to Dragon Age: Dreadwolf, the next game in the fantasy franchise. The series is set in the oldest human nation in Thedas, a land called Tevinter, which will supposedly serve as the main location for Dreadwolf. Given that BioWare helped bring this series to life, it's no surprise that it might set some things up for the next Dragon Age game too. 
Dragon Age: Absolution is produced by Red Dog Culture House and created by showrunner Mairghread Scott.