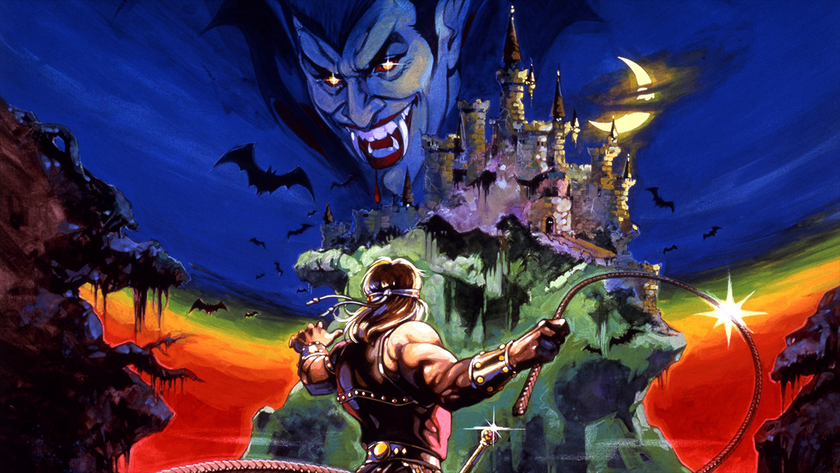 Castlevania's 35th anniversary comes with an NFT auction
Konami celebrates Castlevania's 35th anniversary by announcing a series of NFTs for the vampire-themed franchise.
Castlevania is a legendary franchise in its own right with its grotesque, vampire-themed fantasy world that has been around for the past 35 years. To commemorate the grand anniversary, Japanese gaming company Konami will be auctioning off Non-fungible token (NFT) artworks based on the series.

Labelled as the "Konami Memorial NFT collection", it will feature 14 unique artworks from the popular Castlevania universe comprising of game scenes, background music, concept art from over the years, as well as newly drawn visuals. 

The full collection will be available for global auction on OpenSea, a known crypto marketplace, from January 12, 2022, at 10 pm (GMT).
Based on what we gathered, some of the artwork is unique, for example, the Dragula's Castle pixel map. While the other NFTs will be consisting of iconic snippets of the franchise, such as the original Castlevania game and Simon's Quest. You can check out the full list of the NFT collection on the official website. 




Image courtesy of Konami Digital Entertainment

The owners of Konami NFTs will also be listed on the publisher's website as the "purchaser" of each item from February to the end of 2022. 
So far the community isn't shy in reflecting their disappointments in Konami's decision to ride on the NFT wave at the expense of Castlevania's 35th anniversary. 


Nevertheless, Konami is unlikely to stop its NFT endeavour with Castlevania. As the company said in the official statement, "This is an initiative to create art NFTs using beloved in-game scenes from KONAMI titles, and for our fans to preserve them for many years to come." So, it is safe for us to expect more NFT announcements for the other Konami brands, such as Metal Gear, Yu-Gi-Oh and maybe even the classics like Bomberman and Contra. 
Now, will you be placing a bit for these eternal artworks of the Castlevania series?