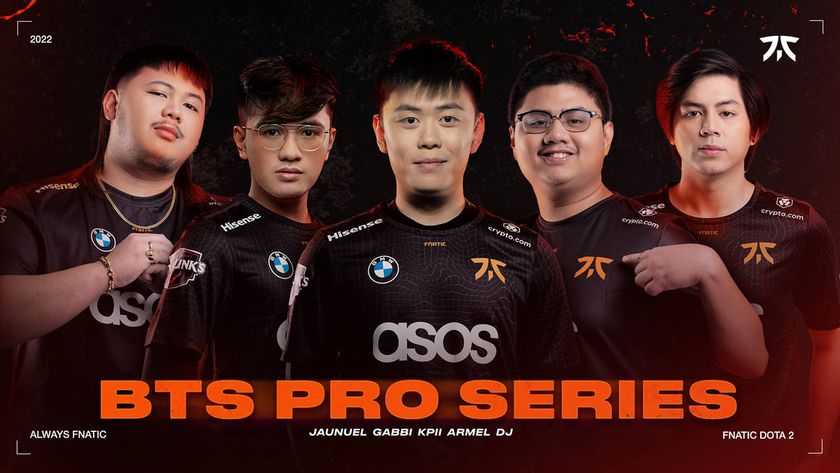 Gabbi and kpii to play with Fnatic at BTS Pro Series Season 13
Beyond the Summit is hosting its 13th season of BTS Pro Series this month with competitions held for Americas and Southeast Asia regions.
Fnatic is one of the 10 teams invited at BTS Pro Series Season 13: Southeast Asia, but as the tournament unfolds during the post-TI11 shuffle and the team is down to three players, stand-ins are in order.
Former T1 carry Kim "Gabbi" Santos and former Talon Esports offlane player Damien "kpii" Sau-jin will be playing with Fnatic between November 21st and the 10th of December at BTS Pro Series. Most likely, the tournament will act as a trial by fire for the whole team, who might end up keeping the two stand-ins for the next Dota Pro Circuit season.
Fnatic roster for BTS Pro Series S13
Kim Villafuerte "Gabbi" Santos (stand-in)

Armel Paul "Armel" Tabios

Damien "kpii" Chok (stand-in)

Djardel "DJ" Mampusti

Jaunuel "Jaunuel" Arcilla
In the TI11 aftermath, Fnatic parted ways with  Marc "Raven" Fausto and Anucha "Jabz" Jirawong. While the former's whereabouts for the next season are currently unknown, Jabz has already been confirmed to have joined Talon Esports. 
If Gabbi and kpii do end up joining Fnatic, this will mark their first stint with the organization, but until then, the team will fight for the BTS Pro Series S13 trophy starting in the group stage matches.  
BTS Pro Series schedule and format
Prize Pool: $40,000
Group Stage: November 21st - December 4th
Single round-robin
All matches are Bo2
Top four teams advance to the upper bracket of the playoffs
5th to 8th place teams advance to the lower bracket of the playoffs
9th 10th place teams are eliminated
Playoffs - December 6th - December 10th, 2022
Double-elimination bracket
All matches except Grand Final are Bo3
Grand Final is Bo5
Per Valve's roster lock rules for the 2023 DPC season, the shuffle window closes on December 9 at 11:59 am PT, so by the end of the BTS Pro Series, Fnatic must make a final decision regarding their line-up.