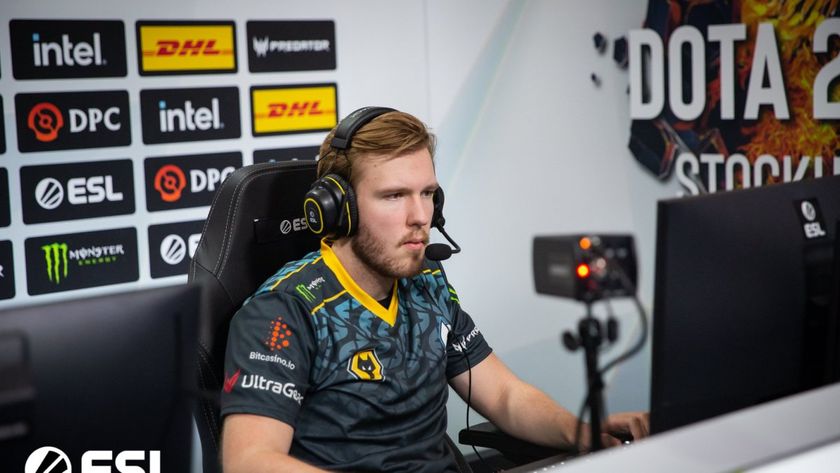 Evil Geniuses suffer a shock defeat at the hands of nouns on the opening day of the NA DPC Tour 3
Evil Geniuses lost 1-2 to nouns in their opening day matchup of the 2021-2022 NA DPC Summer Tour.
Evil Geniuses' woes continue as the once dominant behemoth of North American Dota 2 suffered a shock defeat against nouns in the very first series of the NA DPC Tour 3.  The newly sponsored team, which was formerly known as 4Zoomers, had to battle it out in a hard fought series, but managed to come out on top 2-1 after a combined game time of over 133 minutes.
The first game nearly went to the hour mark, but nouns were in control of the game for the most part. There wasn't any time in the game when it seemed like EG could mount a comeback.
Game 2 was a straightforward win for Evil Geniuses. It was game 3 where things could have gone differently. EG had the net worth, experience and win probability in their favor, but in a bid to take down nouns' Dragon Knight in the 32nd minute, they clumped up together and were on the wrong end of a three man Black Hole, which led to the Enigma getting an ultra kill. That fight changed the entire dynamic of the game.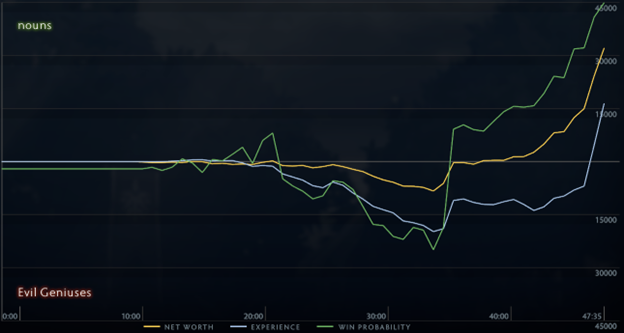 Once the tables were turned, nouns were able to secure Roshan, take control of the map, push high ground with the Aegis and eventually take the game and the series.
This is an inspiring victory for nouns, who had never defeated Evil Geniuses in the DPC till this series. In all the previous seasons, 4Zoomers finished in fourth place. This win could inspire belief and serve as a springboard for this roster to make a serious attempt to make it into the top two of the NA DPC.
For Evil Geniuses, this is a worrying result. The team was eliminated in the group stages of the Stockholm Major, and unlike previous years, faces an uphill battle to earn a direct invite to The International. They recently removed Jesse "Jerax" Vainikka from the roster and reinstated Tal "Fly" Aizak to the position 5 role. But the team will have to pull their socks up quickly and ensure they don't drop any more points so as to claim one of the two NA spots for the Arlington Major.