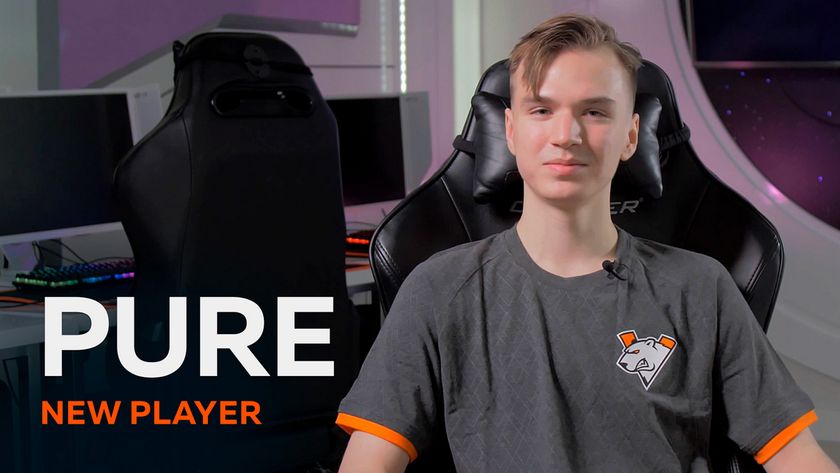 Virtus.pro bring up-and-coming players to round up the roster
Virtus.pro will fight in the upcoming Dota Pro Circuit with a 17 year old player, continuing their commitment to nurturing young talent.
At TI10, Virtus.pro stood apart by having the youngest roster fighting for a shot at the Aegis. Their line-up of newcomers reached top 6 this past October at the biggest Dota2 tournament, and although their performance can't be regarded as an unsatisfactory one at all, heading into the new season, some changes were needed.
"Not everyone in the team was on the same page", said Sergey Glamazda, Virtus.pro CEO. "Some players believed that we could not work out our issues and succeed in the current roster. Egor and Vitaly are highly skilled players and natural leaders. They were the founders of the VP.Prodigy roster that later became our main one. We've had our ups and downs in the last two years and I want to say thank you to the guys for this amazing journey we had together."
With Egor "Nightfall" Grigorenko moving now to Evil Geniuses where he will be making a role change to fit in the offlane for them, Virtus.pro welcomed aboard Ivan "Pure" Moskalenko, who at 17 years old has just an open qualifier for ESL One Fall 2021 under his belt.
 Ivan wasn't our first option. His position in the European leaderboard wasn't that high as he just moved to Moscow from Vladivostok where he used to play on the SEA servers. But when it came to the test games he quickly made it obvious that his abilities, reaction, hero pool and communication skills are something worth noticing. He has huge potential, which, if put to good use, can help him grow into a tier-1 player. - Sergey Glamazda 
 VP captain and position 5 support, Vitalie "Save-" Melnic was also removed from the active roster, and while there is no update on his whereabouts for the next DPC, his place will be taken by llias "Kingslayer" Ganeev, who for this new competitive year will go back to his old nickname, Illias. However, Illias will not assume the captain role as well. Instead the leadership will be taken by mid laner Danil "gpk" Skutin.
To round up the roster, VP welcomed former Winstrike player Danial "yamich" Lazebnyy in the soft support position.

Virtus.pro roster:
Ivan "Pure" Moskalenko
Danil "gpk" Skutin
DM.
Yamich
Illias "illias" Ganeev
coach: Anatoly "boolk" Ivanov
In the DPC year leading to TI10, VP were the uncontested leaders of the Ester European upper division, finishing both seasons with a clean 7-0 series record. They will enter the next competitive year from the upper division once again, where they will fight for a spot at the first major of 2022.