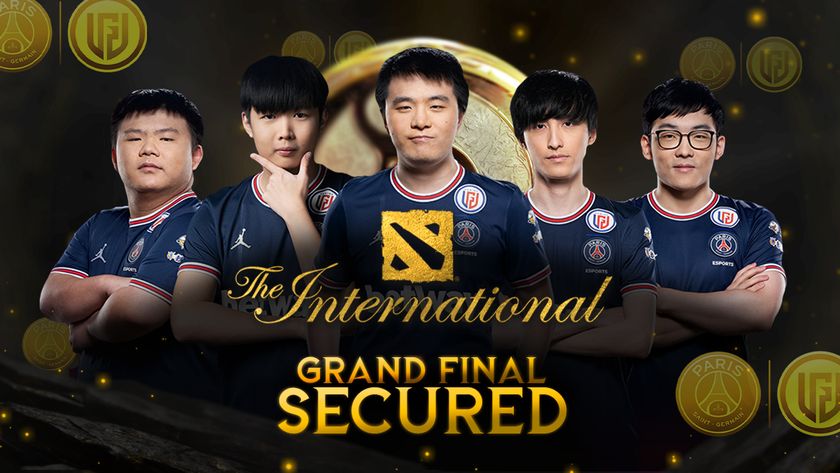 PSG.LGD are the first grand finalists for TI10
PSG.LGD swept through Team Secret 2:0 to land the first spot in the grand finals of TI10. 
In this clash of the titans PSG.LGD and Team Secret went head-to-head in the upper brackets to take claim as being the first team to reach the grand finals at TI10. 
Both teams have been pegged as being the top contenders for the event and from the start of the tournament have been poised to make the truth of the predictions.
Each has been innovative in their own right - Team Secret marching to the beat of their own drum, while LGD sets the meta. 
It was destined to be Dota of the highest caliber. 
In the first game, LGD opened the drafting strong with a Tiny pick while Team Secret went with the ever-popular Magnus pick up. LGD started out pushing the lanes so that their heroes were ready and in position and forcing Secret into awkward positions. Taking advantage of their timings and the Tiny/Lycan combo wreaking havoc on Secret, LGD built up a substantial gold lead. As tiny gained massive damage output Team Secret crumbled in 1 or 2 shots and couldn't stay alive or defend themselves. Wang "Ame" Chunyu finished on Tiny with a 14:0:3 record. 
The second game saw both Tiny and Magnus banned immediately. The match seemed more neck and neck without the same pressure looming overhead as the last one. This time Team Secret were the ones that were ahead, but despite their lead, it was still difficult for them to end the game. One misstep by Team Secret and a great earth splitter by PSD.LGD allowed the Chinese team to find their way to victory soon after for the game and the series. 
LGD is the first team to land in the grand finals and guarantee top 2 placement at TI10. 
Team Secret will need to face off against the winner of Team Spirit vs Invictus Gaming set to take place next for the second place in the grand finals.
TI10 Main Event
Main Event -October 12th - October 17th, 2021
Sixteen teams play in a double-elimination format over six days.

Eight teams begin in the Upper Bracket, eight in the Lower Bracket.
First Lower Bracket round is Bo1, Grand Finals are Bo5, all other rounds are Bo3.
Schedule:
TI10 Prize Pool
The final total for the TI10 prize pool has clocked in at $40,018,195 when the crowdfunding and Battle Pass purchases ended this past weekend. That is a 2401.14% increase from the original base amount of $1.6 million.
Only 25% of the sales contribute to the prize pool meaning that $153,672,780 has been spent on purchases by fans across the globe.
The previous year, The International 9 prize pool reached $34,330,068 ($32,730,068 added).