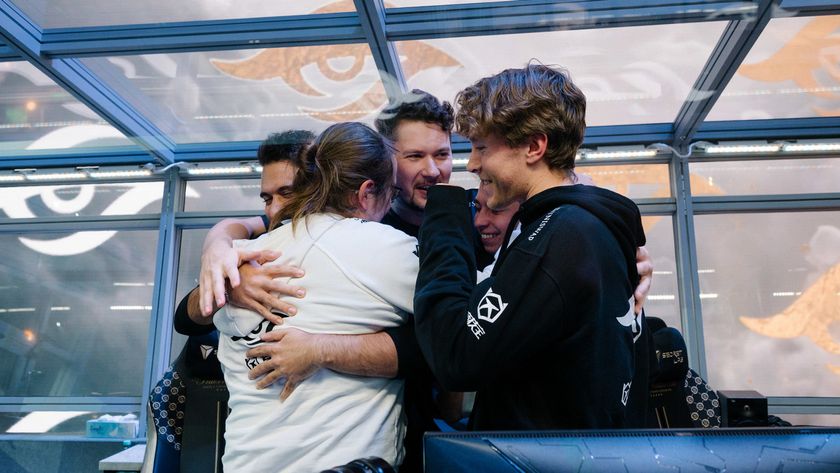 Team Secret and PSG.LGD secure finals day presence at The International 10
Day 3 in the TI10 main event came to a close with PSG.LGD and Team Secret asserting dominance in the upper bracket. 
The International 10 has a special meaning for captain Clement "Puppey" Ivanov. He is the only player who this year fights for the tenth consecutive time on the TI stage and the only one with a shot at making a historical run by claiming the Aegis of Champions at 10 years' distance.
TI champion with Natus Vincere back in 2011 at the very first The International, Puppey has never stopped chasing the Aegis and while at TI9 Team Secret scored their best performance by finishing fourth, TI10 is shaping up to be the edition where the dream might come true.
On the third day of the main event, Team Secret took down Invictus Gaming, the Group A leaders, to secure a spot in the upper bracket finals. They did so with two well-rounded drafts and a clear vision of how to land the victory.
 
They opened the series with a minus armour strategy and built around a mid lane Templar Assassin and an offlane Vengeful Spirit. Puppey added on top of that an Enchantress and Elder Titan for the support line, both empowering the team to fight even more with their auras, making it almost impossible for iG to survive any big clash.  
Despite losing game one pretty convincingly, iG came all freshened up in the next game and matched Puppey's plan for a late-game scenario and his overall teamfight-oriented draft. The Chinese team had the first pick and after securing the Elder Titan for themselves, they went with more of a reactive draft, trying to secure both catch, disengage and team fight survivability with a last pick Kunkka.
Their counter picks proved to be somewhat efficient for the first twenty minutes of the game, but past that, they got outmaneuvered and outplayed by the  dynamic duo created between Ludwig "zai" Wåhlberg on an offlane Earthshaker and Yazied "YapzOr" Jaradat on a Windranger with Aghanim's Shard.
After Secret's stunning victory over iG, the Chinese Dota 2 fans were in for a treat as PSG.LGD ran over the youngest team at TI10, Virtus.pro.
Coming this year with a full line-up of debutants, Virtus.pro have already impressed by securing a  top eight finish. But while they've been able to send VG to the lower bracket, PSG.LGD were on a whole other level.
 
The team on most fan's predictions to win this edition of The International, PSG.LGD opened game one draft by taking Dawnbreaker from themselves, a hero which VP pulled out as their pocket strat in the group stage. PSG.LGD played it in position four, while they aligned a heavy team fight oriented draft with an aura combo between a position 5 Visage and a carry Luna with which they rolled over the opposition. Unfortunately for the VP youngsters, the series went from bad to worse as the second game went down in just 26 minutes with PSG.LGD once again, forcing a five man Dota brawl that shut down VP's plans.
While today's victors, Team Secret and PSG.LGD, both with a top 3 secured, will have a day off to rest and plan their series counting for a spot into the grand finals, day four in the playoffs will bring three elimination matches as follows:
You can check more about tomorrow's matchups, the storylines for Day 4 and our predictions for who will go home and who will surprise in the next elimination rounds, as well as what some of the teams had to say about their tournament run at TI10, in our special Unmuted edition, below.