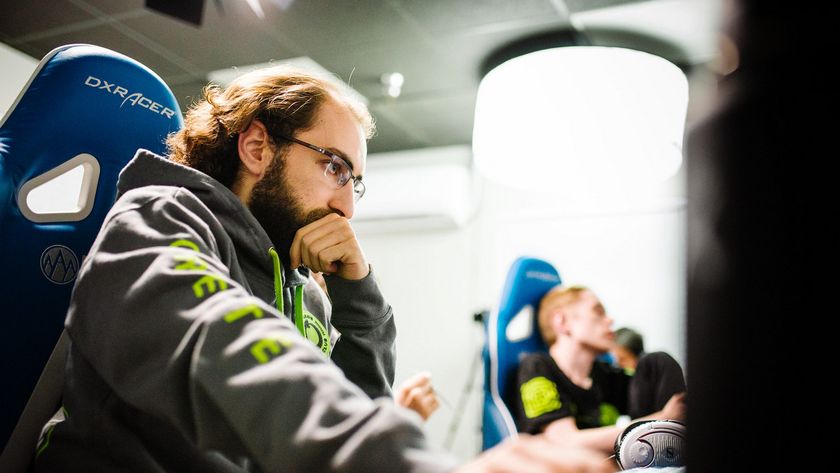 Quincy Crew end their Singapore Major run bottom eight
Title image courtesy of Beyond the Summit
The first lower bracket round has come to an end at ONE Esports Singapore Major with Quincy Crew losing their tournament life to Virtus.pro.
Today's last elimination series started all well for Quincy Crew, who were able to surprise Virtus.pro with an Io mid in the hands of Quinn "CCnC" Callahan. Although that marked Quinn's first-ever competitive game with Io, his flawless performance prompted Virtus.pro to ban it in the next game.
With their backs against the wall, Virtus.pro changed the pace in game two and dropped their Enchantress idea in favour of a carry Alchemist tempo game, with Death prophet mid and Oracle in the support lines. Given Alchemist's time to farm his starting items, Quincy Crew were able to win the lanes, but they ran out of steam past the 15-minute mark and from there on they couldn't find a single kill to keep themselves in the game.
The two star heroes of the first two games got banned in the third and final match, and with QC claiming Troll Warlord for themselves, VP responded promptly with Wraith Kind and Viper. The early game followed pretty much the same pattern, with Virtus.pro looking to secure the farm while Quincy Crew were active on the map courtesy of a mid-lane Void Spirit. However, the tide shifted into VP's favour around the 20-minute mark, when both teams clashed in the Roshan Pit. CCnC was able to snatch the Aegis, but at the cost of his entire team getting wiped along with wasting the Aegis right away. 
From there on, Virtus.pro took full control of the game and their faith in the ONE Esports Singapore Major. They will continue the battle through the lower bracket rounds tomorrow, April 2 against Thunder Predator.