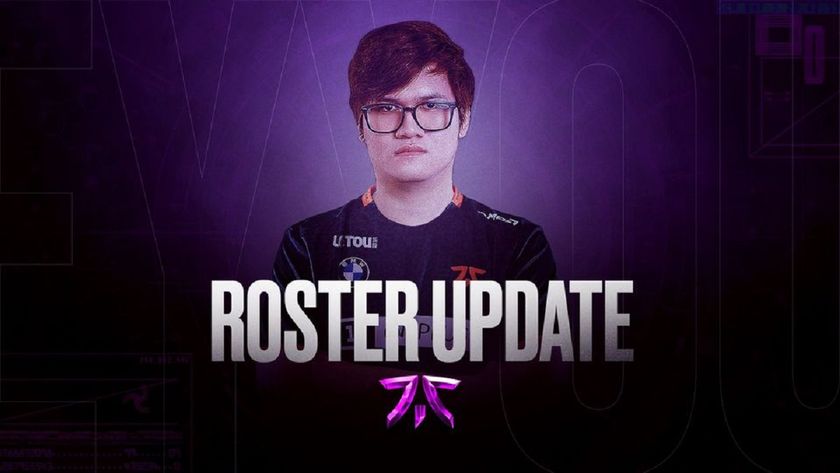 Fnatic roster shuffle continues
Fnatic has parted ways with Anucha 'Jabz' Jirawong and welcomes Nico 'eyyou' Barcelon to the team. 
Just over a month ago, Fnatic had announced that Marc Polo Luis "Raven" Fausto joined the team while bidding farewell to Nuengnara '23savage' Teeramahanon. 
It clearly wasn't the last of the SEA's shakeup. Fnatic's facebook announced the new changes, which also served to announce eyyou's return to competitive play after a one-year hiatus. 
Long time Dota fans can recall that eyyou joined Fnatic back in 2016 along with Marc Polo Luis "Raven" Fausto after a memorable finish at TI6. His stint with us didn't last long but just like Raven, eyyou eventually flourished as one of the premiere supports and captains in the region. Now reunited, we are optimistic with what we can do together as we prepare for the planned return of the Dota Pro Circuit early next year.

This also means that we have to part ways with Anucha "Jabz" Jirawong who in mutual agreement will be released from the roster.

Looking back at our ESL Thailand run, we realized that there is a severe lack in commanding without Daryl "iceiceice" Koh who was on break during the tournament. After our loss to Motivade.Trust, we talked things over and deemed some changes are to be made. Initially assigned to Jabz, he thought it will be better to assign leadership to someone else. We chose DJ to assume leadership roles and he agrees under the condition that he plays position 5, hence we switched him with Jabz.

This move gave us decent results, as we finished third at the tournament despite a poor start during the group stage.

Post-tournament, we discussed how should we move forward. It became clear to us that both Jabz and DJ perform better as position 4. Jabz also mentioned that he prefers playing position 4, therefore what we lack in our team is a true position 5.

After a thorough deliberation, Jabz and the management both decided that it is the best interest for us to mutually part ways and take this opportunity to work with a player that excels at position 5. Thus we came up with eyyou as vouched by DJ, Raven and our coach Lee "SunBhie" Jeong-jae.

We would like to thank Jabz for all his contributions in his 2 years with Fnatic, steering us towards numerous victories throughout his years under the black and orange banner. We wish him nothing but the best on his future steps and we hope to see him back in the servers soon.
Jabz will be looking to continue his career elsewhere and is even willing to relocate to a new region. 
Fnatic roster
 Marc Polo Luis "Raven" Fausto

 Kam 'Moon' Boon Seng

 Daryl Koh 'iceiceice' Pei Xiang

 Djardel 'DJ' Mampusti

 Nico 'eyyou' Barcelon