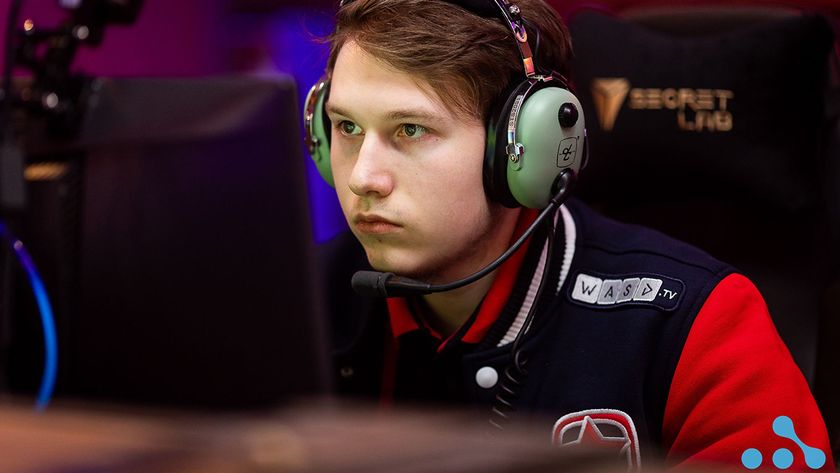 Evil Genuises use GPK as standin for Omega League
Title image courtesy of We!Play
Evil Geniuses will be playing in Europe for Omega League and have secured Danil "gpk" Skutin from Gambit as a stand-in player. 
Evil Geniuses have already joined the ranks of playing with the big dogs of Europe for the Omega League event underway. This pits them with all of the top teams they are used to competing against at LAN events, however, they will be doing so with not just ping from NA to EU but also a stand-in player. 
In place of  Abed 'Abed' Yusop who is in SEA at the moment and would be near impossible to play with the ping issues, Evil Geniuses secured Danil "gpk" Skutin on loan from Gambit for the next month. 
It has been quite some time since the full EG roster has been able to play together - since March when the Coronavirus started to create chaos in esports. At least this round they will be able to play with famed Russian teammate Roman "Ramzes666" Kushnarev. 
Evil Geniuses are seeded in Group A, along with Alliance, Team Nigma, Virtus.pro, Natus Vincere, and the closed regional winners 5men. Their first series is scheduled for the second day of the group play on Saturday, August 15th. 
Temp Evil Geniuses roster:
 Artour "Arteezy" Babaev

 Danil "gpk" Skutin

 Roman "Ramzes666" Kushnarev

 Andreas "Cr1t-" Nielsen

 Tal "Fly" Aizik
Omega League Europe Immortal Division
Format
Participants

Ten invited teams

Team Secret
Na'Vi
Team Liquid
Virtus.pro
Fly to Moon
Evil Geniuses
OG
Alliance
Team Nigma
Ninjas in Pyjamas
5men (closed qualifier)
Viking.GG (closed qualifier)

Group Stage - August 10th - August 26th, 2020

Two groups of six teams each
Single round-robin
All matches are Bo3
Top two teams from each group advance to the Upper Bracket R1 of the Playoffs
3rd place teams from each group advance to the Lower Bracket R1 of the Playoffs
4th and 5th place teams from each group advance to the Play-in Stage to determine who advance to the Lower Bracket R1 of Playoffs, eliminated teams advance to the Upper Bracket R2 of the divine division's Playoffs
Bottom team from each group advance to the Upper Bracket R1 of the divine division's Playoffs

Playoffs - September 2nd - September 5th, 2020

Double-elimination bracket
Grand Final is Bo5, all other matches are Bo3
Prize Pool
$500,000 USD is spread among the teams as seen below:
Place
$ USD
Team
 1st
$200,000
 TBD
 2nd
$125,000
 TBD
 3rd
$60,000
 TBD
 4th
$30,000
 TBD
5th-6th
$20,000
 TBD
 TBD
7th-8th
$15,000
 TBD
 TBD
9th-10th
$5,000
 TBD
 TBD
11th-12th
$2,500
 TBD
 TBD