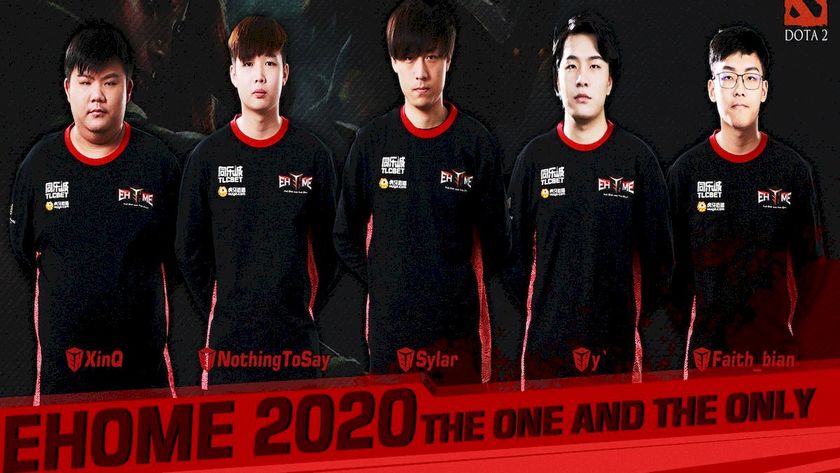 EHOME claims back-to-back titles as DPL-CDA Professional League Season 2 comes to an end
After a dominant showing in Season 1, EHOME march their way back to the top of Chinese Dota 2, claiming victory in Season 2 of the DPL-CDA Professional League.
The latest in online competition for Chinese Dota 2 featured the return of a collaboration between the Dota 2 Professional League (DPL) and the Chinese Dota 2 Association (CDA). Season 2 of the DPL-CDA Professional League ran from June 24 - July 26, 2020.
Just as in Season 1 earlier this year, teams from the CDA and the DPL Season 2 Promotion faced off over four weeks of best-of-three matches during the Group Stage. This season, Group Play was followed by a double-elimination playoff bracket. All matches were best-of-three, save for the Grand Finals, which was a best-of-five series.
Whereas EHOME tore through the Season 1 Round Robin bracket, winning all nine of their series and only losing four games all tournament, this time around was not so seamless for the reigning champions.
In fact, EHOME barely made it into the final Playoff bracket, placing 7th in the Group Stage with a 4-5 match record. They lost three series 0:2 and even dropped a 3 game match to Team Sirius, who did not advance to the Playoffs.
As a result, they faced off against the 2nd-seeded PSG.LGD, to whom they had lost in a clean sweep 0:2 in Week 2 of the Group Stage. However, something clicked for EHOME in the Playoffs, and they quickly dispatched their first opponent 2:0.
What followed was a miracle run of sorts, as EHOME beat both the 3rd-seeded CDEC Gaming and the 2nd-seeded Team Aster en route to the Grand Finals.
As if expectations were not already sufficiently shattered, their opponent in the Grand Finals would be Invictus Gaming, who placed 8th in the Group Stage, barely making it to the Playoffs at all. Invictus Gaming marched their way through the Lower Bracket, beating each of the 2nd through 5th-seeded teams.
EHOME's momentum proved too much for the Lower Bracket finalists to halt, and EHOME prevailed in a convincing 3:1 win against Invictus Gaming in the Grand Finals.
The EHOME squad triumphantly demonstrated that despite their rocky start to DPL-CDA Season 2, they still hold the title of the best Chinese Dota 2 team in this competition.
EHOME Roster:
Liu "Sylar" Jiajun (Position 1)

Cheng "NothingToSay" Jin Xiang (Position 2)

Zhang "Faith_bian" Ruida (Position 3)

Zhao "XinQ" Zixing (Position 4)

Zhang "y`" Yiping (Position 5)