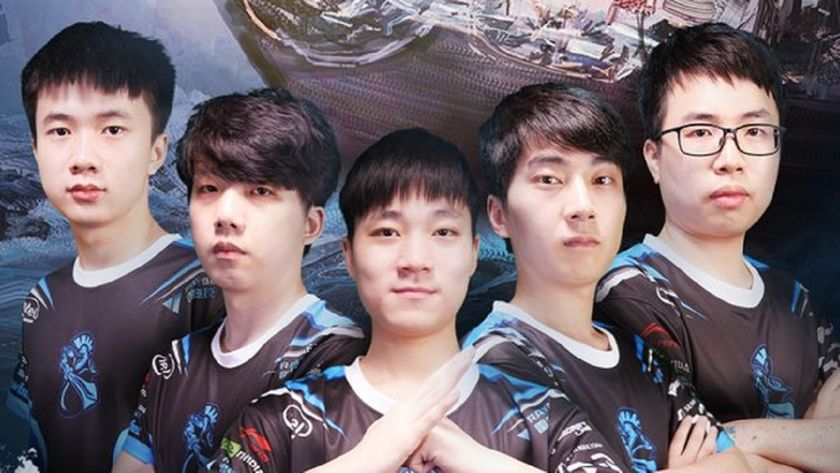 Fall from Grace; Newbee banned from Chinese events due to alleged match-fixing
Title image courtesy of Newbee
The one time The International championship team, Newbee, has been banned from all Chinese events including IMBA and Mars Media for alleged match-fixing.
Once, Newbee was synonymous with elite, premier, cream of the crop. The Chinese organization clinched The International 4 championship title and then came in second place as the runner-up team to Team Liquid at The International 7. 
Since then, it has been a downward spiral with many thinking that this year was the all-time low. The organization had failed to compete at any DPC events this year, acquiring only 50 points for the season which were all awarded for participating in the qualifiers. 
But the bottom was still much further down. 
Based on reports, it seems that the once titans of China had engaged in some match-fixing during the last Minor qualifiers and now the Chinese tournament organizers have issued a ban against the team.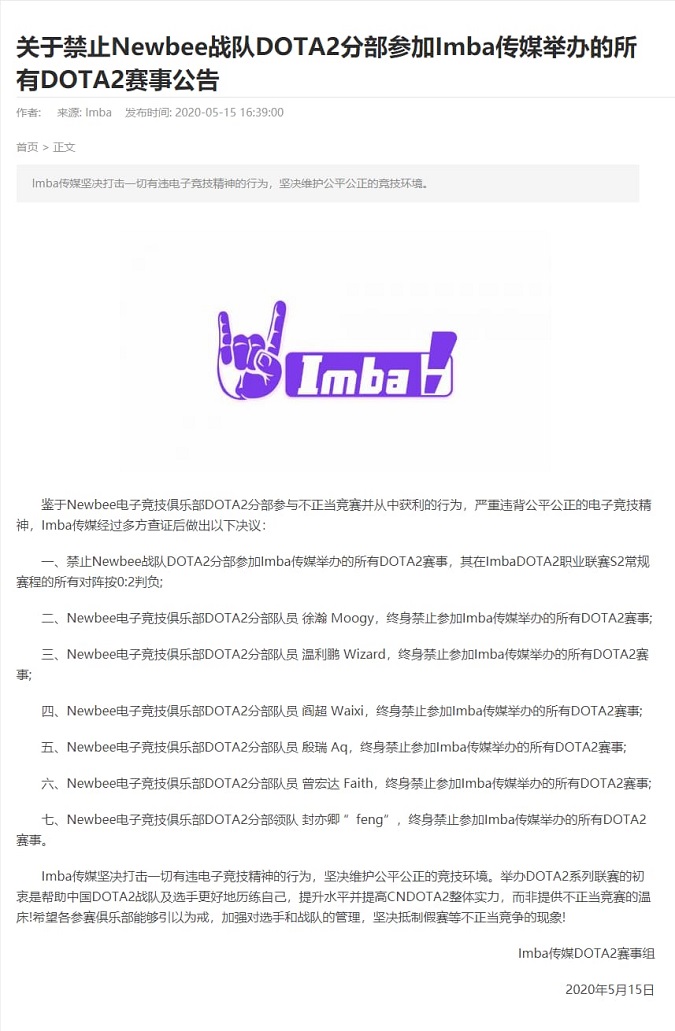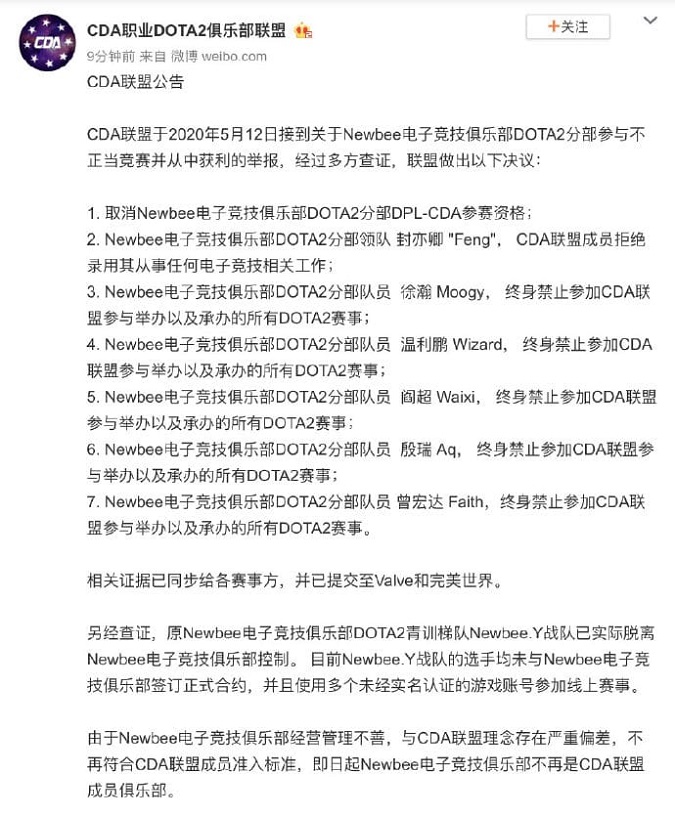 Most recently Newbee came in 9th (out of 10) place in China Dota2 Professional League. Perhaps most well known from the lineup are Zeng "Faith" Hongda and Xu "Moogy" Han who were part of the TI7 runner up team. Faith also was part of iG when they won The International 2. 
Newbee has yet to make any official announcement. 
At this time it is unclear if Valve will step in and add an additional penalty or ban on the player involved. It has been some time since Valve has last swung the ban hammer.
Despite the lifetime bans that have been applied by Valve starting in 2016, match-fixing still seems to rear its ugly head from time to time. It was just less than two weeks ago that Cyber TRAKTOR was disqualified from We Play! Pushka League for match-fixing.
About eight months ago China started to crack down and began taking some active measures against and regarding those that are allegedly involved.