Tremendous CIS trade between Na'Vi and VP involving Lil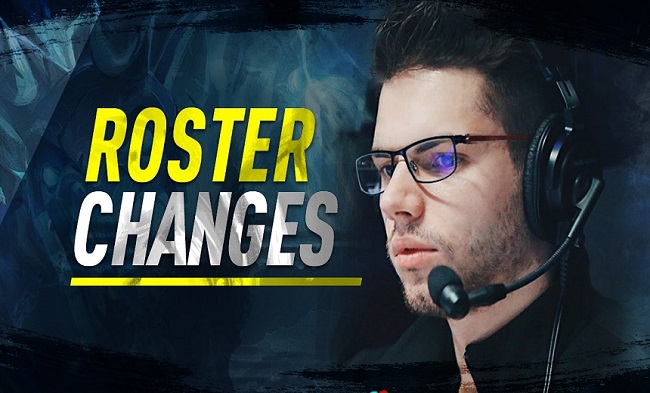 Photo courtesy of Natus Vincere
Na'Vi and Virtus.pro make a tremendous trade out in their lineups, exchanging Vladimir 'RodjER' Nikogosyan and Ilya 'Lil' Ilyuk.
Just days before the rosters are locked into place, the two CIS organizational giants have made a shocking exchange that not only shakes up the rosters, but also the DCP point distribution.
Ilya 'Lil' Ilyuk has been donning the orange and black polar bear jersey since August 2016, but has been a part of the Russian organization since 2014, when he first joined Virtus.pro Polar. Although VP had reported just before TI7 that contracts had been signed for two years, Lil will be released early as part of the deal.
Along with him, his 900 points will go to Na'vi in the transfer, moving the iconic Ukrainian organization up to fifth place in the DCP rankings with a now total of 1110 points.
Although Lil has been part of the five man line-up that has since become the faces of VP's Dota 2 division, the outspoken player has said it has always been a dream for him to play under the Na'Vi banner.
"
It may sound a bit hypocritical, but back when I was starting my professional career, I really dreamed of playing under the NAVI tag. It isn't like I pursued this dream very persistently, but in this situation, such an opportunity is, perhaps, a blessing. I'm very thankful to the organization and the players for accepting me in. I will do my absolute best to meet the expectations that are put on me.
I would also like to cite a famous quote: "Life is like a box of chocolates, you never know what you're going to get" "
Vladimir 'RodjER' Nikogosyan had joined up with Na'Vi back in September when they returned to a full CIS lineup following TI7. The team has since had made significant strides in their results and achievements, bringing much positive attention to the rising star. According to the Na'Vi CEO, Virtus.pro had their eye on the support player for some time.
"
Right after ESL One Genting, I was contacted by Virtus.pro's general manager over RodjER's transfer. We have known about VP's interest in him for quite a long time and, partially for this reason, have recently signed a two-year contract with him on improved terms. However, Vladimir expressed his wish to part ways with NAVI and we do not intend to keep him against his will. We agreed on the transfer sum and proposed to add Lil to the deal and, after VP agreed, we set up negotiations, which had a successful outcome."
Virtus.pro will drop to a comfortable third place in the DPC rankings, having been previously tied with Team Liquid for second place with 3150 points. The CIS team is still hot on their heels though with a new total of 2700 points, only 450 points separating them.
Virtus.Pro roster:

Roman 'Ramzes666' Kushnarev

Vladimir 'No[O]ne' Minenko

Pavel '9pasha' Hvastunov

 Vladimir 'RodjER' Nikogosyan

Alexey 'Solo' Berezin
Na'Vi Roster:

 Vladislav 'Crystallize' Krystanek

Danil 'Dendi' Ishutin

Viktor 'GeneRaL' Nigrini

Ilya 'Lil' Ilyuk

Akbar 'SoNNeikO' Butaev