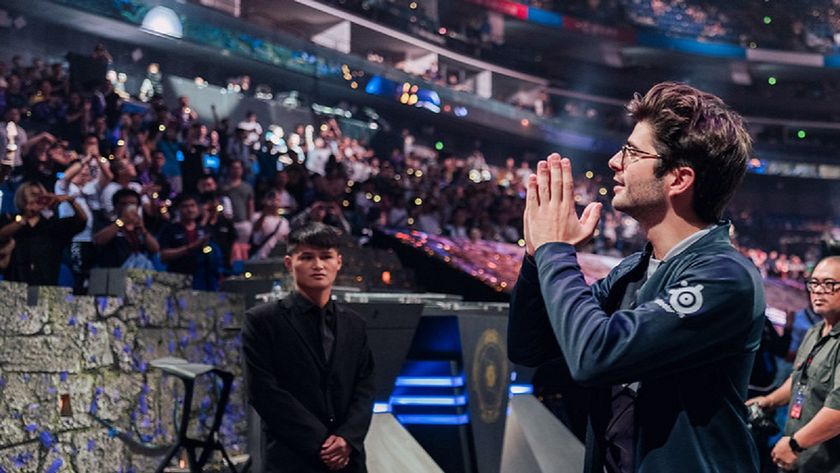 OG loses another core player
Sebastien '7ckngMad/Ceb' Debs has announced that he will be returning to the coaching position for OG and stepping down from competitive play. 
The third in a string of announcements from OG in as many days, Sebastien '7ckngMad/Ceb' Debs has decided to return to his coaching position in order to focus his energy and time on helping OG's players. 
In May 2016 Ceb had joined up with OG as their coach, where he spent two years helping to create the team into the ground-breaking and awe-inspiring team they became. It was in March 2018 he returned to competitive play when the team parted ways with Roman 'Resolut1on' Fominok. At the time it was unknown how long the Frenchman would be filling the role or how he would fare in the core position, but it was a change that altered their course for the better - it was only months later that they grabbed their first of two back to back TI titles. 
DotA has given me so much, more than I could ever have hoped. Once a player, once an analyst, once a coach, and once a two times TI winer. Looking back at it I would never have been able to guess any of it.

I feel like it's time for me to find ways to give back. I see players around me with incredible talent and infinite drive. I want to help them achieve their dreams and find the success I believe they rightfully deserve. Making this whole thing about my own personal competitive goals leaves me with a bitter taste.

Johan and Topias are looking at their third title, and so am I. I will be alongside them once they lift the trophy again. As usual, I'll do what ever it takes to see the group succeed, and that sometimes means sacrificing some of your own personal targets.

It is time for me to take a step back, and remove myself from the active roster. I will be taking a role within OG in which I will be able to help all teams and players with increasing their performance. Whether it is DotA or CSGO, OG is now a home for great champions to come.  I'll be able to put my experience to even better use alongside these talents. I do not want this to sound like a definitive retirement, even though it could very well end up being it. I love the surprises that comes with life, therefore I'll always keep every door open.
Hopefully, as indicated in Cebs own words, this will be the last of the departures for OG as the remaining two players are seeking their third TI win this year. 
Just days ago Anathan 'Ana' Pham announced his extended break lasting until next season and Jesse 'Jerax' Vainikka announced his retirement from Dota 2. 
Tomorrow, OG will be in Germany for the premiere of the last TI's True Sight documentary and have promised some MORE exciting news and answers to the many questions. Fans will have to wait to hear more and sit with these teasers of an appetizer until then. 
Current OG roster:

 Topias 'Topson' Taavitsainen

 Johan 'n0tail' Sundstein


 Sebastien 'Ceb' Debs (coach)