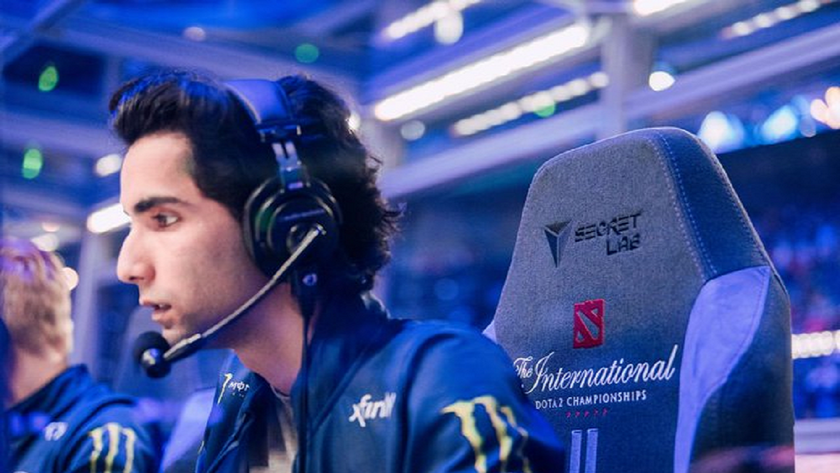 Big shuffle for EG; SumaiL and s4 out, Abed and Ramzes in
Evil Geniuses made their first big roster shuffle in just over a year as they replace two players for the new DPC 2019-2020 season. 
Evil Geniuses made their first roster change since the infamous shakeup in May 2018 when they replaced Rasmus 'MiSeRy' Filipsen and Clinton 'Fear' Loomis with two players from OG, Gustav "s4" Magnusson and Tal "Fly" Aizik.
The NA giants had mere weeks to pull themselves together if they wanted to claim a spot at TI8, which they ultimately did. Their performance was spectacular, but many were still skeptical of what would translate to the big stage. Their run at BTS Summit 9 was equally impressive as they clinched the championship title just prior to TI8 and followed it up with a stunning third-place finish at The International 8. 
The following season the EG third place curse was real and the team had a strong season with lots of .... 3rd place finishes at DPC events until EPICENTER Major where they took a very subpar and disappointing 13-16th place. 
Having secured their place at TI9 already the team went into the big event aiming to take home a second Aegis for the organization but ended with a 5-6th place finish instead. 
Now, changes have been made.
Both s4 and legendary core player Sumail "SumaiL" Hassan are no longer part of the active roster (the latter still being under contract and open for negotiations).
Syed Sumail "Suma1L" Hassan joined EG in 2015 as a 15-year-old who had started to gain recognition in NEL, the North American Elite League. The addition seemed rather unconventional but would soon prove to be spectacular as the young player grew into one of the most legendary and famed core players in the world, winning TI5 at just 16 years old and becoming a highly decorated player since. 
We are releasing Gustav "s4" Magnusson into free agency, and Sumail "SumaiL" Hassan will remain under contract and be open to transfer talks. Both have earned an incredible amount of respect and appreciation here at EG for their results and the effort they've put into the team; they are top-flight talents, and we're confident that they will find themselves surrounded by capable teammates.
In their stead will be SEA player Abed 'Abed' Yusop and Russian player Roman "Ramzes666" Kushnarev. 
In finding two new players to fill the spots on our roster, we've elected to pursue players that have established themselves as some of the best that the world has to offer.

EG has signed Abed "Abed Azel L. Yusop to play the mid-lane/"2″ position. Previously having competed for Fnatic, Digital Chaos and Execration, Abed's skill is undeniable, being the first player worldwide to reach 10,000 MMR. He also brings a much different hero pool to the mid lane than most people are used to — EG officially has a Meepo player!

We have also acquired Roman "RAMZES666" Kushnarev from Virtus.pro, who will be moving from the hard carry/"1″ position to play off-lane/"3." Familiar with the role from his earlier Dota 2 career, Roman comes from one of the monster teams of the last DPC season, winning The Kuala Lumpur Major and reaching the grand finals of the next two majors, as well.
Evil Geniuses are already confirmed to be attending the ONE Dota 2 Singapore World Pro Invitational in December as well as participating in the qualifiers for the first DPC 2019-2020 season. 
New Evil Geniuses roster:
 Artour "Arteezy" Babaev

 Abed 'Abed' Yusop

 Roman "Ramzes666" Kushnarev

 Andreas "Cr1t-" Nielsen

 Tal "Fly" Aizik

 Sam "BuLba" Sosale (coach)