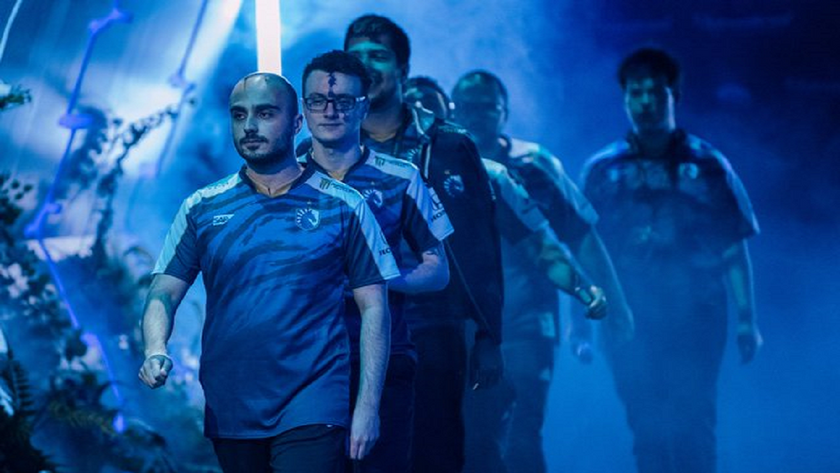 Team Liquid parts ways with their Dota 2 squad
Team Liquid parts ways with their squad as the TI9 runner up roster looks to create their own organization. 
It's been four years that Team Liquid had returned to the Dota 2 competitive scene, picking up what would become one of the most stable and eventual iconic rosters in the pro circuit. 
But as all players and fans know, all good things come to an end. An end to an era. And for the TI9 runner up team, that means striking out on their own.
Since taking the Aegis at The International 7, Team Liquid was one of the rare squads that won the title and crushed the curse of falling apart in the following season. The continued to be on top, dominating the DPC early in the season with the first event—Starladder i-League Invitational Season 3 and ending on an even higher note for the last event — the China Dota 2 Supermajor. 
Their run at TI8 was worthy enough for many to think they were going to become the first team to claim two titles, and back-to-back no less. In the end, the Europeans ended up with a commendable fourth-place finish instead but their bond and history were enough to keep them at each other's sides for another season. 
Their performances in the DPC 2018-2019 season were solid, but not stunning. There had not been any change in their roster since January 2017 when they recruited Maroun "GH" Merhej to the ranks. The missing piece that helped the team then go on to claim the Aegis of Champions at The International 2017.
Then, in the moments before the last Major of the 2018-2019 DPC season, the famed European team decided to part ways with longtime core player Lasse "MATUMBAMAN" Urpalainen. Matu had been with the team since October 2015, witnessing multiple premier championship titles and showcasing some of the best talent and performances in the game. 
Kuro Salhi "Kuroky-" Takhasomi had later revealed in a TI9 interview that Matu was just a victim of circumstance, that they had not traded him out for a better player, but something needed to change. 
The team went on to take a highly impressive second-place finish at TI9, putting Kuroky and three of his teammates within inches of claiming their second Aegis.
5Jungz
This is not the first time that some of these players have ventured out on their own. 
In the post-TI5 shuffle, a new team appeared on the horizon demanding attention, spearheaded by Kuro Salhi "Kuroky-" Takhasomi along with Ivan "MindControl" Ivanov.
5Jungz walked away with their first victory only two weeks after formation, when they defeated Golden Boys, 2:0, in the Alienware Summer's End Cup Grand Finals, leaving viewers with a positive impression for the future of the squad.
Since then, 5Jungz has qualified for the Nanyang Championship, after taking down Vega Squadron, 3:2, in the European qualifiers' finals, taking the one regional spot allocated.
In 2015 KuroKy talked openly and candidly with Ineska at The Summit 3 in May about the status and reasons behind the team's lack of a traditional organization backing them. According to the support player, teams are not in need of an organization, which tend to only be only one-sided in the relationship, and motivated to only look out for their own interests.
There is a lot of problems with organisations, between players and organisations. There are always some conflicts and there is no good system (…) Players are just treated not good in my opinion. They are underpaid too. So we decided that we don't need an organisation (…) Because they take huge cuts from tournament winnings and if you do like the math of salary and tournament winnings. Then you understand it is just a scam what organisations are doing. So we decided to not cope with them.
In any relationship, there is a give and take in order to make things successful and healthy. Both sides share and enjoy in a mutual benefit from the unique contributions and support.
The way i see it organisations just, they exploit young people, because we are young people. We don't have the head for business, our minds are in Dota, (…) what organisations do is they comfort players telling them about stability. In the end you just look on it in black and white, on the paper. What is there, what do they actually give us? And what do we have to give? Then you understand, you don't need it
Then in October 2015, one day prior to the start of the Frankfurt Dota Major Regional Qualifiers, Team Liquid picked up the successful European team 5Jungz and the rest became Dota 2 and Team Liquid history. 
It is not entirely clear if there will be other roster changes for this lineup, but the deadline for teams to register in order to compete in the first Minor/Major of the new DPC 2019-2020 season is September 28th. 
Team Roster : 
 Aliwi "w33" Omar

 Amer "Miracle-" Al-Barkawi

 Ivan "MindControl" Ivanov

 Maroun "GH" Merhej

 Kuro Salhi "Kuroky-" Takhasomi