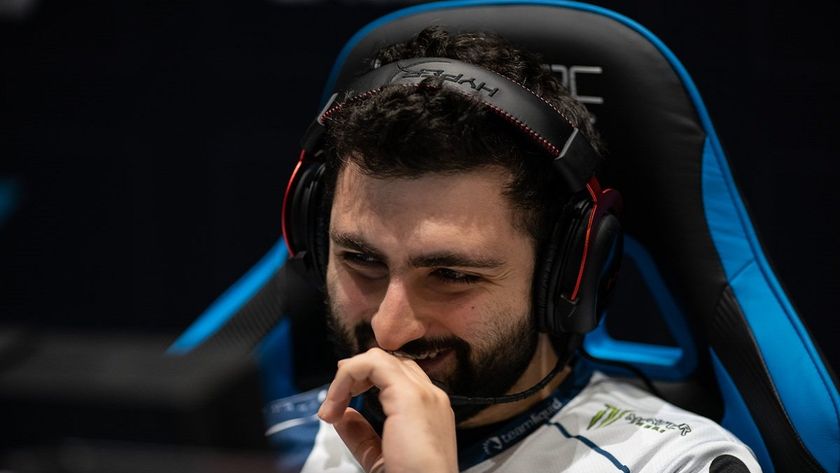 Team Liquid on a roll at EPICENTER Major
Title image courtesy of EPICENTER
Team Liquid continues to overpower opponents left and right at EPICENTER Major, advancing through the upper brackets. 
Team Liquid made their debut with their new core player, Aliwi "w33" Omar and so far it has not disappointed fans. Taking the top seed in their group, the TI7 championship team was then set against the TI8 runner up team - PSG.LGD. They took the first match of the series in a very convincing manner. The second match looked like it might be somewhat the same, with Team Liquid taking a hefty advantage and lead early on. The thing about PSG.LGD is their patience and discipline. About 25 minutes in, and 15k gold behind, the Chinese team took a fantastic fight - wiping out all of Team Liquid and seizing control of the game. It looked as if a deciding match would be needed but then Team Liquid started chipping away at LGD's lead and turned the game on its head once again about 42 minutes in and claimed their victory moments later. 
Earlier, Team Secret and Virtus.pro went head to head giving fans two back to back thrilling games between two titans. The first two matches lasted almost one hour each and the victories were split between the two. Poised for what fans thought would be another nail-biting match, Virtus.pro dished out the shock of the event. In just 30 minutes, the CIS team demolished Team Secret beyond recognition. An almost flawless performance by the entire team - Alexei "Solo" Berezin feeding Team Secret their only win - Virtus.pro took the victory with a 20:1 score. 
With that, the stage was set for more upper bracket action featuring Team Liquid and Virtus.pro. Virtus.pro's only win in the series was a hard fought victory filled with back and forth swings and suspenseful moments. It was flanked, however, by two overwhelmingly convincing wins by Team Liquid in just 22 minutes each. 
Team Liquid's performances and playstyle seem to have been reignited with the roster change and the Europeans are now one series away from a grand finals appearance. 
Upper Bracket
Round 3 - Best of 3
Round 4 - Best of 3
Lower Bracket
Final
The action resumes on Tuesday, June 25 at 10:00 CEST with some more upper bracket action as Gambit takes on Vici Gaming in hopes of advancing and claiming at least 900 points - enough to move them into a TI9 invite position. 
EPICENTER Major
The last DPC event takes place in Moscow, Russia at the VTB Ice Palace June 22-30, with 16 teams competing for the lion's share of the $1,000,000 prize pool and more importantly, the highly coveted DPC points. The last four TI9 invites will be determined at the event, making this the most intense major of the season so far.