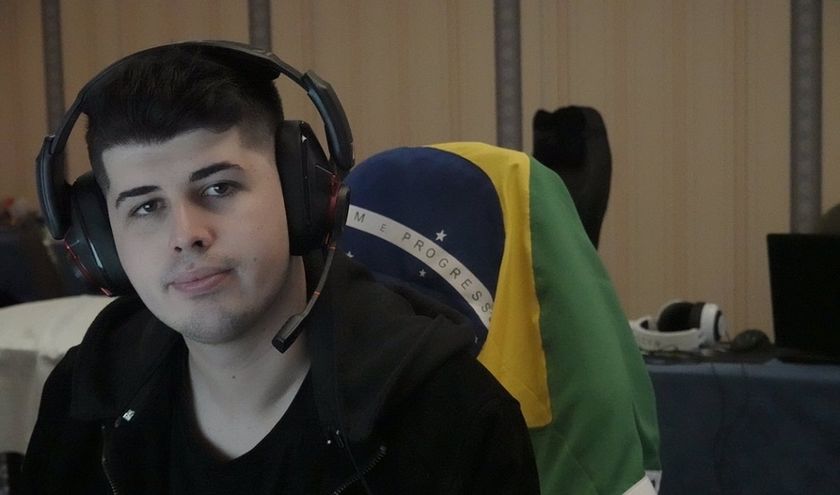 Chaos drops Tavo and Kingrd, heads to Europe
Two players have been cast out of Chaos Esports Club immediately following their early elimination at MDL Disneyland Paris Major. 
After struggling in the group stage,  Chaos E.C exited MDL Disneyland Paris Major in the first round of the Lower Brackets, resulting in a 13-16th place finish. 
Although they have participated in four majors of the DPC 2018-2019 season representing South America, the team has taken two last-place finishes and two 9-12th place finishes. The roster has been together since September 2018 when they were playing under the paiN Gaming banner. Then in January, Digital Chaos made their return to Dota 2, rebranded as Chaos Esports Club and picked up the South American team.
Now, the time has come that the organization and the players felt something had to change going forward. 
Following disappointing results at the MDL Paris Major, we are releasing Kingrd and tavo as the first step of our roster rebuild. Both players brought a lot of skill, passion, and levity to the team. Unfortunately, the team was at an impasse in terms of results and a change was required. This decision was reached mutually by all players. We still love our South American fans, but the logistics of operating in Brazil were more difficult than we anticipated, regardless of the situation within the squad. We will be revealing our full squad in the coming days, but for now, the roster is as follows:

hFn k3
w33
Misery
TeaGuvnor (Coach)
Expanded upon in the video announcement, the organization found it difficult to navigate through some of the requirements of having a team living in South America due to Valve requirements and various legalities and circumstances involving merchandise and housing. Due to such experiences, Chaos will be shifting regions, moving to the EU for the remainder of the DPC 2018-2019 season. 
Although some fans seem to think the move is a negative one for their chances to head to TI9, others think they will have a good shot with the TI9 invites being stacked with EU teams already, removing the top teams from the competition in the qualifiers. 
Expect another announcement in the upcoming week regarding the two replacement players and the future of Otávio 'tavo' Gabriel and Danylo 'KINGRD' Nascimento as the EPICENTER Major qualifiers are just around the corner, with the open qualifiers starting on May 11th. 
Chaos Esports Club roster:
 William 'hFnk3' Medeiros

 Omar 'w33haa' Aliwi

 Rasmus 'MISERY' Filipsen