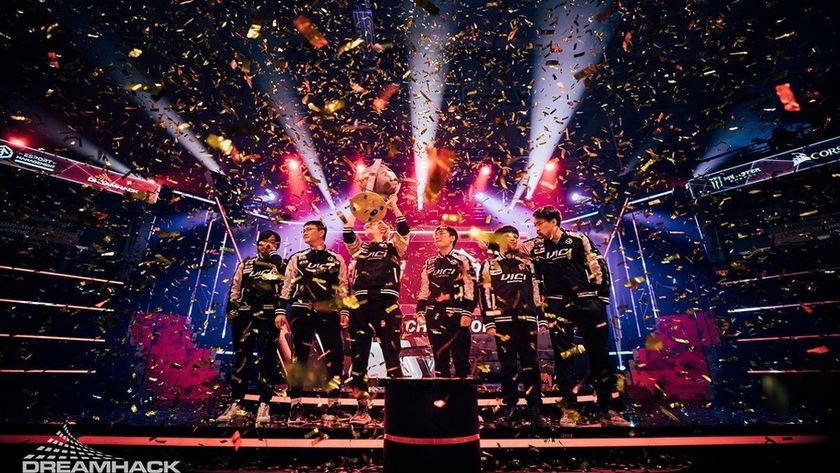 DreamLeague Season 11 Major: From Minor to Major Champions ViCi Gaming take the title
Title image courtesy of Dreamhack
The DreamLeague Season 11 Major crowned ViCi Gaming the champions after a thrilling 3:2 win over Virtus.pro.
DisneyLand might be the place where dreams come true, but DreamLeague Season 11 Major has certainly delivered its own Cinderella and fairytale story. 
ViCi Gaming turned heads with their impressive run and championship title at StarLadder ImbaTV Minor. More importantly, they booked their ticket to the third Major of the season with their win. Four days later, they were in Stockholm competing with 15 of the world's best teams. 
They showed up to play and took the second seed in their group for a place in the upper bracket playoffs. There, they stunned the fans as they overpowered Team Secret 2:1, the 1st place ranked team in the world and one of the favorites to take the Major. Moving onward, they accomplished an impressive feat, upsetting PSG.LGD 2:1, securing a top-three finish for the event. 
But the Chinese team wasn't done yet. In the upper bracket finals, they once again took a 2:1 victory, this time over Fnatic. After making the SEA work for their only win in first game after 60 minutes, they reverse swept them for a spot in the grand finals. Even if their story ended there, it would have been a highlight in the event and the season. ViCi Gaming moved up in the leaderboard rankings and had secured their TI9 invite. 
It didn't stop there. Faced with the CIS powerhouse team, an opponent that has had THREE Major grand final appearances and ranked 2nd in the world this season, and comes off the heels of an impressive season last year, ViCi Gaming didn't quiver in their boots. Instead, they took Virtus.pro head on. 
The grand finals were forced to a full five-game series that was like a game of ping pong with each team trading wins. Since ViCi Gaming had taken the first match, they were the ones to claim the last as well. 
Not only did ViCi Gaming walk away with $350,000 and 4,950 DPC points, but they also accomplished what no other team has so far - gone from Minor to Major champions.