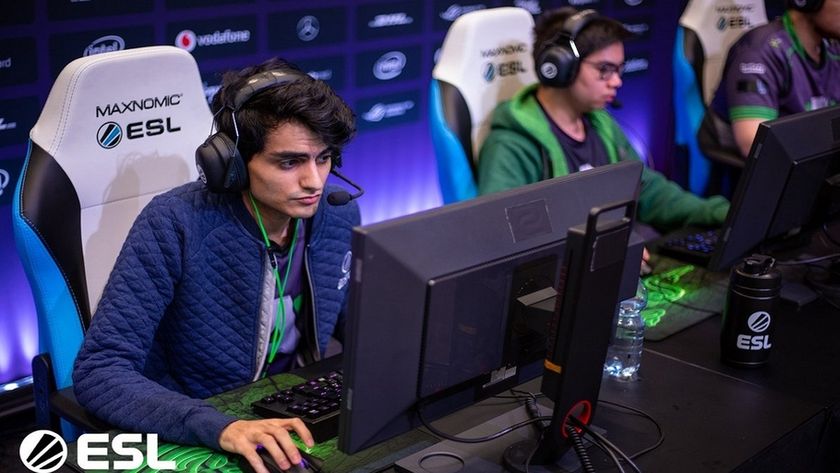 Alliance and FTD first casualties of ESL One Katowice 2019
Title image courtesy of ESL
The first two teams have been eliminated from ESL One Katowice as the group stage is drawing close to the end. 
Four teams will not make it out of the group stage for ESL One Katowice 2019. After the second day of gameplay, it was Alliance and FTD that were first up on the chopping block, unfortunately. 
Both teams finished last in their respective groups with a 1:7 record at the end. 
FTD started off day 2 with a dismal 4:0 record. Needing to find themselves new energy and some wins, the Chinese team faced Forward Gaming with intense pressure mounting behind them. They tried hard in the first game to maintain their grasp on the slight lead they had claimed, but 29 minutes in it started to slip from their fingers. Not completely ready to give up, FTD went all in during the second match and were able to find that elusive victory.
Their celebrating was short-lived as immediately after, they went up against the European Titans, Team Secret, and were ripped to shreds in the first match. FTD tried as might to keep their head above water and held their own for the first 25 minutes of the second game before succumbing to Team Secret's assault. Their loss sealed their fate and sent them packing their bags for home. 
Team
M
W
D
L
P

5
4
1
0
13

5
3
1
1
10

5
2
2
1
8

5
2
0
3
6

5
0
3
2
3

5
0
1
4
1
Matches and results
Alliance had ended the first day without a single victory. With their backs against the wall heading into day 2, they struck hard in the first match against compLexity Gaming. It took nearly 70 minutes to secure the first victory but they had managed to put one on the board. The Swedish based team was not able to sustain their momentum sadly. The second match of the series was quickly claimed by the North Americans instead.
Facing Team Aster next, all of Alliance's tournament hopes were riding on this series. After taking a brutal beating from the Chinese team in the first game, Alliance tried to find an opening to break through in the second match — to no avail. The loss was the nail in the coffin, putting an end to their ESL One Katowice 2019 journey. 
Team
M
W
D
L
P

5
3
2
0
11

5
2
2
1
8

5
1
4
0
7

5
2
1
2
7

5
0
3
2
3

5
0
2
3
2
Matches and results
The group stage concludes Thursday, February 21st at 12:00 CET as teams clamor for the best positions and seeds before elimination and the playoffs.