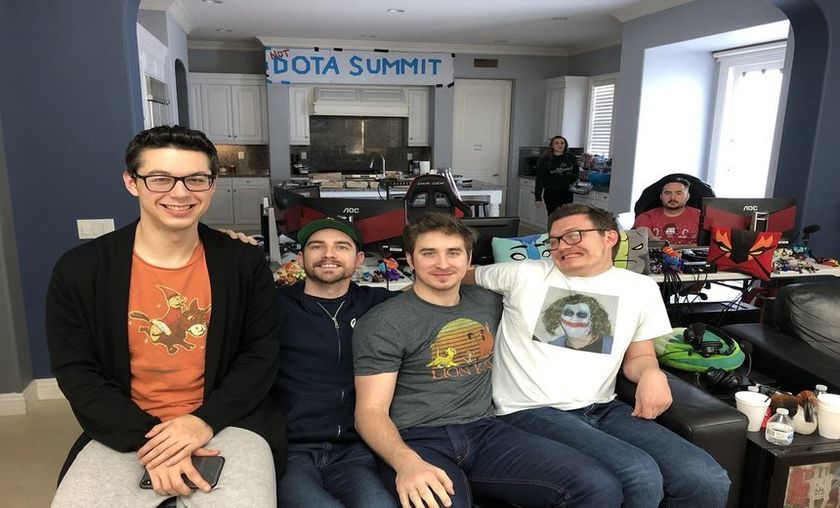 Team Spirit are the winners of I Can't Believe It's Not Summit

Photo courtesy of Beyond the Summit
Beyond the Summit's coziest tournament of the year ended with Team Spirit rallying from a two-game deficit to come out on top.
While BTS' tenth iteration of The Dota Summit fell through citing a number of "issues with confirming teams and uncertainty with securing visas for potential replacements," the studio pushed forward with their smaller "I Can't Believe It's Not Summit!" held from the 14th of December to the 16th, the tournament featured six invited teams with the majority coming from the CIS region.
The six teams battled it out first over three days in the group stage. Day one saw NoPangolier leading the way, dropping no games in their two series against Alliance and Troels 'synderen' Nielsen's stack, Happy Guys, which replaced Gambit Esports. Meanwhile, Team Empire Hope and Vega Squadron struggled. Day two saw some more dominance from NoPangolier, dropping only one game while Alliance and Vega bounced back. And at the end of day three, it was NoPangolier on top, with Team Spirit in second place, securing themselves in the winner's finals of the playoffs, while Happy Guys, Alliance, Vega Squadron and Team Empire hope sorted themselves out in the lower bracket.
On playoffs days, Team Spirit took two games over NoPangolier handily in the winner's finals and secured themselves a guaranteed top two finish. Meanwhile, in the lower bracket, it would be Team Empire Hope who would wend their way through to face NoPangolier. Unfortunately, it seemed NoPangolier were hungry for revenge and took down Team Empire Hope with two quick games.
In the grand finals, NoPangolier seemed to be riding their momentum from their wins against Team Empire Hope, and took two straight off of Team Spirit. However, Spirit rallied and came back to win three straight games, taking the first place finish and $6,600, while NoPango claimed second, and Team Empire Hope rounded out the top three.
While it may seem that pro Dota action has died down for the moment, WePlay! has also announced their Winter Madness tournament to be held from December 27th to January 5th, 2019, so there will still be plenty of pro Dota action to watch into the new year as the teams await the next DPC event.