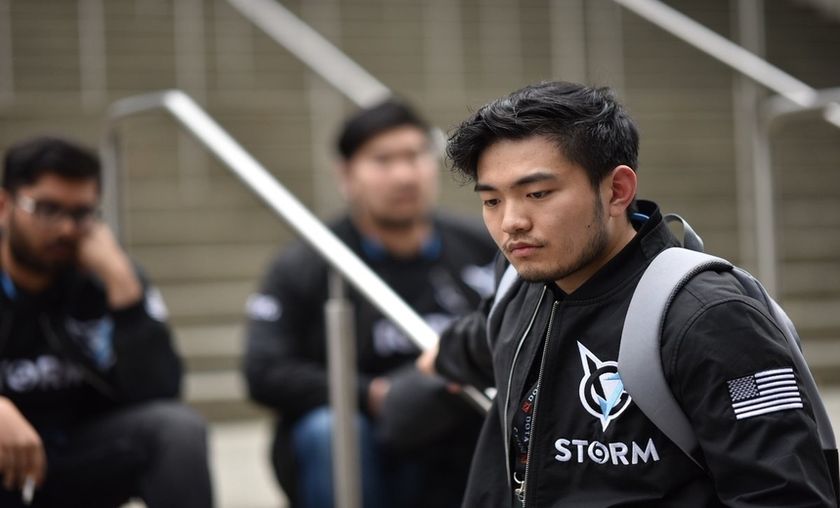 Virtus.pro, OpTic Gaming and VGJ.Storm exit the TI8 spotlight
NA Dota witnessed two of the region's best exit the International 2018. Joining them is Virtus.pro, whom many pegged as one of the favorites to be the last team standing.
OpTic Gaming has experienced a roller coaster of an International. In the group stage, OpTic went from near elimination to squeezing into the upper bracket in just one day. Their reward was a first-round series against the defending champions. Team Liquid did not hesitate to educate OpTic on what it takes to lift the Aegis. The green wall cracked but held firm in the lower bracket against Team Serenity. Suddenly, they stood toe-to-toe against an all too familiar enemy. Virtus.pro has eliminated OpTic from a significant number of events during the DPC season and the trend did not change.
Virtus.pro have had a slow start at the International. That's by their own standards. A 10-6 record in the group stage secured an easy upper bracket birth. Impressive indeed, but Virtus.pro is notorious for their flawless gameplay. This is something that has been missing. Virtus.pro was steamrolled by PSG.LGD in the first round of the upper bracket. The CIS juggernauts bounced back quickly against Mineski to find themselves with a favorable matchup in OpTic Gaming. Virtus.pro were blindsided in game one against a Huskar and fell behind in the series. They were quick to return the cheese in game two by drafting a Broodmother. The strategy worked out as they were able to even the series and take a wrecking ball to the green wall in game three.
As you may know, VGJ.Storm made late changes to their roster and found immediate success, before and after Roman 'Resolut1on' Fomynok joined. This meant having to enter the International via regional qualifiers. They made it look easy. Once there, VGJ.Storm charted a course similar to OpTic. They dominated group B to earn a slot in the upper bracket but made a quick departure into the lower bracket. Like OpTic, they bounced back in convincing fashion against WinStrike Team to face-off against Team Secret. These two teams also had some history during the DPC season. The pair had spent occasions trading knockout blows at a few events and today was no different.
Team Secret directly qualified to the International. During the final stretch of the season, many saw them as a team with an immense upside but dwindling results. Like OpTic, Secret snuck into the upper bracket by the skin of their teeth. Only after a tiebreaker win against Newbee did they achieve that. Now they found themselves on the brink of elimination. In game one, they drafted a Danny 'Ace' Junget Meepo whose top tier GPM and XPM carried them to victory. Game two was a true barn burner. Any fan of late games and Divine Rapiers would be wise to catch the highlights. VGJ.Storm may choose to skip the highlights as the result meant their journey coming to an end. Team Secret will have a date with the defending champions.
Sometimes luck will have it that you must play two lower bracket series in one day. This was the case for Virtus.pro. After their victory, they had some time to prepare and practice for a match against Evil Geniuses. As mentioned earlier, Virtus.pro haven't possessed their same x-factor that set them aside from every team. It showed in their second series.
What is better than a Sumail 'SumaiL' Hassan Storm Spirit? His Storm Spirit with Drow Ranger aura. In game one, he had the opportunity to remind spectators that he is still one of the best Storm Spirits in the world. Evil Geniuses took a decisive series lead. Game two was the same story, different chapter. SumaiL's Alchemist skyrocketed beyond the rest in net worth. After getting six-slotted on Alchemist, Evil Geniuses landed their killing blow and escorted Virtus.pro out of the International.
Tomorrow's games will include the upper bracket finals between PSG.LGD and OG and the lower bracket knockout round between Team Liquid and Team Secret, with the winner moving on to face Evil Geniuses.
Upper Bracket
Round 3 - Best of 3
Round 4 - Best of 3
Lower Bracket
Final
The International 2018 Format:
Main Event - August 20th - August 25th, 2018

Sixteen teams play in a double-elimination format over six days

Eight teams begin in the Upper Bracket, eight in the Lower Bracket
First Lower Bracket round is Bo1, Grand Finals are Bo5, all others rounds are Bo3
The International 2018
The main event is set to begin on August 20 and scheduled to run through August 25. For the first time ever, The International will be held in Vancouver, Canada with a total of 18 teams competing. Currently, the prize pool is a staggering $25 million with a few days left in the main event.